2012 Recipients
High School: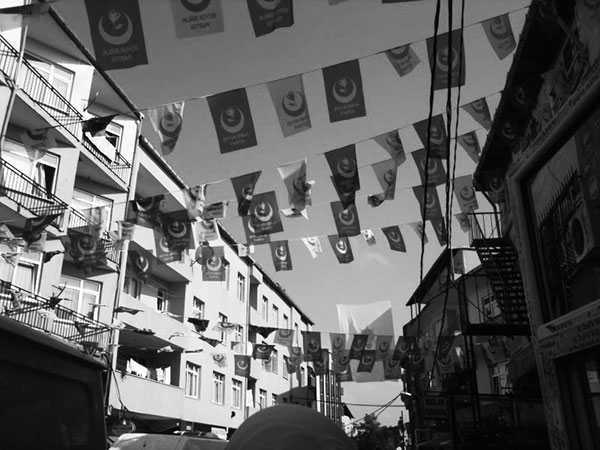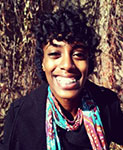 Beteal Alemseghed
Lotus School for Excellence
Aurora, Colorado
Beteal's essay begins with a quote, "If I could tell the story in words, I wouldn't need to lug around a camera" (Lewis Hine) which, she says, sums up the way she feels about photography. She continues, "Photojournalism is like opening a book with a variety of options to choose from." All the photos that she submitted for the competition were taken on a school trip to Turkey, which she remembers as beautiful, and inspiring. Four were in black and white and the fifth, a color image, is of a small boat anchored in a narrow canal. With the eye of a photographer, she writes that she was drawn to taking photos of everyday people and the city alleyways, which she found throughout the country. Betty, as her classmates know her, immigrated from Eritrea, and grew up with parents who place an extremely high value on education. Jennifer Floersch, her college counselor at the Lotus School for Excellence has high praise for her perseverance, motivation and creativity, adding "She is one of the most creative and hardworking students in the class of 2013."
---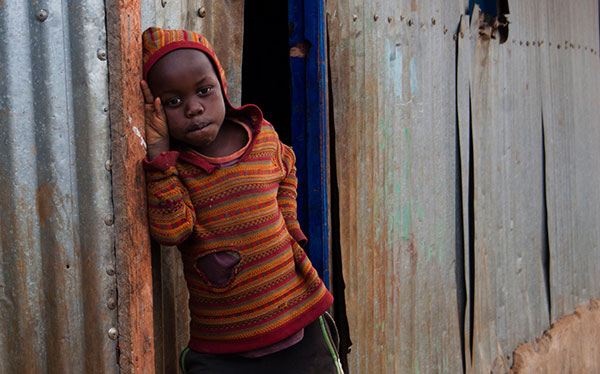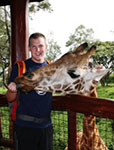 Hagen Brown
Paul Laurence Dunbar High School
Lexington, Kentucky
"Hagen Brown always looks for ways to make the lives of people easier," writes Mary Molsky, a former teacher at Beaumont Middle School. She has high praise for Hagen's work ethic and adds, "He has outstanding verbal communication skills, and is the perfect ambassador for each of the many organizations with which he is affiliated." Look with your Heart is the motto of The Gummy Bear Club, to which Hagen, as a founding member, has volunteered endless hours to helping his peers with special needs while still finding time for sports and marching band. Photos taken on a mission trip to Kenya showing children playing in trash and scavenging for food serve as powerful visual lessons, as they reveal his compassion for the less fortunate. Hagen summarizes his love of photography in this way: "Photography has no boundaries and gives me a chance to capture images of people and things that bring smiles to the faces of many."
---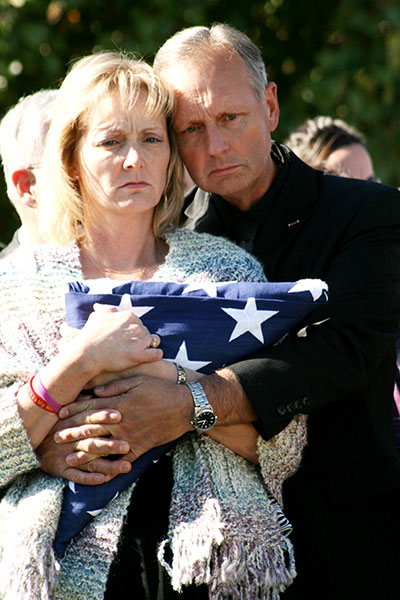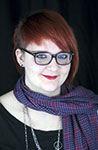 Kelci Davis
Francis Howell Central High School
St. Charles, Missouri
Kelci thinks like a photographer. "Something in our blood forces us to tell the story … to find the truth in a still moment and to alter time by holding it still." One of her photos is of parents holding an American flag as they stand at the graveside of their 19-year-old son who was killed shortly after his arrival in Afghanistan. In other photos, she has the ability to capture raw emotions on the faces of her teachers and classmates. An all-round journalist, she is praised by Matthew Schott: "As Visuals Executive Editor, she's in charge of photography, videography and the appearance of our newspaper, website and broadcast." Ted Noelker, the Multimedia Executive Editor of her high school online publication writes, "As I've watched Kelci immerse herself in an ever-broadening role, it is plain to see her evolution as a journalist." The camera Kelci received as a winner in the competition is the first she has owned.
---
Hannah Huang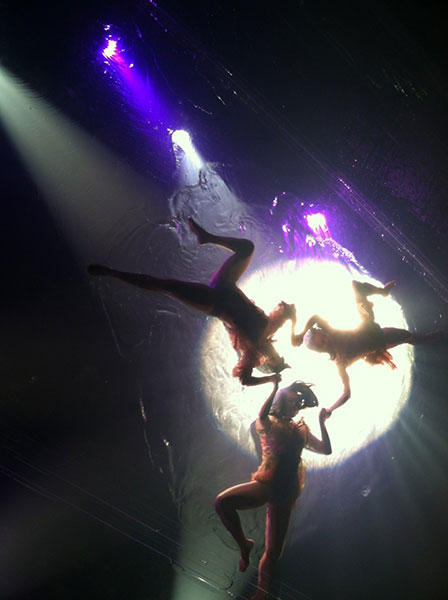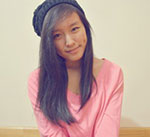 Hannah Huang
Queens School of Inquiry
Flushing, New York
Hannah developed a passion for photography even though she did not own a camera. Using a borrowed school camera, she was able to capture photos that told stories without words . . . "moments frozen in time" as she calls them. One of her photos taken after Hurricane Sandy shows a gas station with no gas and another shows volunteers cleaning up a beach. She loves photojournalism because "it captures the truth and the facts, which, sadly, are the things that society sometimes lacks" she says in her essay. Barry Frank, a professor who has known Hannah for six years, writes of an assignment in which Hannah's use of "clear and concise language" to illustrate complex ideas was "well beyond her years." Lindsey Wolf, her school counselor and advisor, writes that Hannah has worked tirelessly to overcome the obstacles of growing up in an immigrant family and "she has earned close to 50 college credits . . . and maintains a 4.0 GPA in her college and high school coursework." Mr. Frank adds that Hannah's photos for the yearbook "remind us of the many lives that pass through our school."
---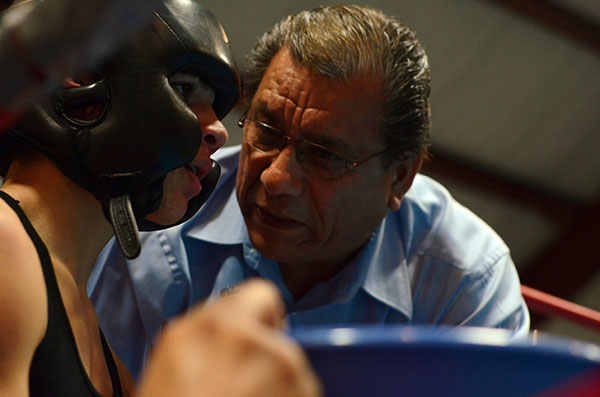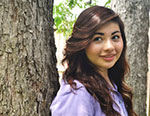 Lisseth Lopez
Summer Creek High School
Houston, Texas
Lisseth Lopez writes that she loves photography because it "can capture a moment and tell a story that can last a lifetime." A striking black and white photo of two children playing basketball, an up-close picture of a young boxer, a soccer match catching the intensity of the moment on the players' faces – perfectly capture the moment. Her high school publications advisor, Megan Ortiz, writes, that in addition to her skill as a photographer, Lisseth is a talented writer and editor and is knowledgeable in all areas of the journalistic process. She adds, "There is no doubt in my mind she will continue to find success with her versatility and determination." Last summer Lisseth was chosen to attend a workshop at the Houston Chronicle and traveled by bus at 7 am every weekday morning for four weeks in order to learn from photographers, editors and reporters at the paper. Lauren Allen, who has taught Lisseth in history and serves as National Honor Society advisor writes that "she has had an opportunity to see her grow as an academic, photojournalist and individual during her time at Summer Creek High School."
College: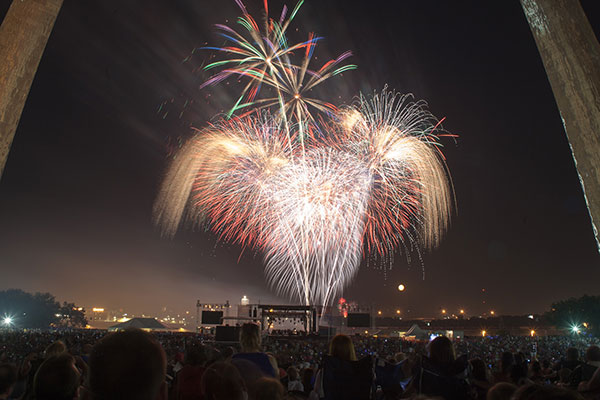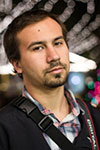 Clayton Hotze
University of Missouri
Columbia, Missouri
While Clayton Hotze has long been interested in photography, for many years it was more art-based photography. Joining the yearbook staff in high school, however, and being assigned to cover football games, changed his focus. Photojournalism is now his passion. As he writes in his application essay, "Nothing can relate to standing on the field with thousands of fans going crazy and getting to capture everything." His submitted images, mostly sports-related, are all dynamic, fun and, of course, beautifully shot with dramatic angles and vivid color. Pure athleticism is displayed in the photo of female runners at a track event and there is infectious joy captured in an image of fans at a game. Kathryn Sternhagen, who has known Clayton for years through a fellowship youth group, says that his work brings "to life the ordinary, making it seem extraordinary" and that "he can truly capture the emotion behind the story." Mitch Eden, of Kirkwood High School, also notes Clayton's kindness and leadership abilities. He brings "a positive energy to every place and situation he inhabits" and, as a leader, transfers his "passion for journalism to his classmates."
---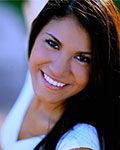 Tiana Chavez
Arizona State University
Phoenix, Arizona
Tiana Chavez's videos are creative and fun. One of her submitted pieces, about the San Diego Padres during spring training, is a great, often funny, video about pitchers versus catchers and their complimentary roles in baseball. Tiana has captured some wonderful, witty dialogue between the two, along with great action shots. Her other video, about a South African Olympic swimmer who attends college in Arizona, is an informative, yet fun, portrait of this athlete, interspersed with terrific swimming scenes. Both videos are original and inventive and support Tiana's statement that she sees "the world differently through my camera lens." Greg Boeck, a former sports journalist and professor at Arizona State, says that Tiana's "broadcast work is beyond her years" while Jose M. Romero, another faculty member at ASU, writes that Tiana is a "go-getter, a person who is very detail-oriented and truly cares about the quality of her work." Both reference letters also note that Tiana was hand selected, from a very competitive field, for the two classes that produced her application videos.
---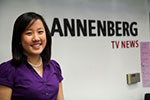 Vicki Chen
University of Southern California
Los Angeles, California
Vicki Chen is truly dedicated to broadcast journalism and has worked at USC'S Annenberg TV News (ATVN) for six semesters. While she loves telling many different types of stories, "because I truly believe that the most rewarding part of journalism is sharing important moments in people's lives," her specific passions "include community-based reporting, breaking news, international news and politics." Her two application videos, while professional and very polished, are also artistic, heartfelt and extremely interesting. One is a story about a non-profit barn that uses horseback riding to teach leadership and teamwork skills to underprivileged girls. The other is a feature about teens training to become professional circus performers. Judy Muller, one of Vicki's professors, says that she can do it all, from producing day-of-air news packages and feature stories to covering live, breaking news events. "She is indefatigable and loves working with the camera." Alan Mittelstaedt, another faculty member, also admires her work and gives her perhaps a journalist's highest compliment, stating that Vicki "is committed not only to journalism, but to contributing to the higher public good."
---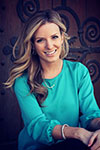 Madeline Hays
The University of Texas at Austin
Austin, Texas
Madeline Hays' two submitted videos are both in-depth portraits of individuals. Though succinct and concise, they get to the heart of the person being interviewed. The viewer can tell that Madeline is truly interested in her subjects. As she states in her application essay: "I have yet to find another career path that lets you get to know so many interesting human beings, and get to know them intimately enough to have them tell you their secrets, heartaches, struggles, passions, and dreams." While her first video, about a woman with gluten intolerance, is professional and interesting, it is the second one, about UT football coach, Darrell K. Royal, that is a true standout. A moving and poignant piece, she also had to finish it quickly, as the coach died suddenly last fall after struggling with Alzheimer's for many years. According to her professor, Kris Wilson, Madeline "showed tremendous poise and grace under pressure to tackle this story as it was developing on a national stage." Kate Dawson, another professor, also sings Madeline's praises, saying she is "very bright, hardworking" and "really deserves to be recognized for her accomplishments."
---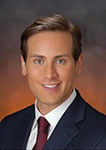 Sean Patrick Lewis
University of Southern California
Los Angeles, California
Sean Patrick Lewis, a previous Foundation scholarship recipient, wants to be a positive voice in broadcast journalism. "I don't like to do stories that tear down an individual", he says, "but rather ones that uplift and unite communities." He also wants "to make a difference for the 'smaller guy.'" His goal is to produce stories that make people care and possibly even get involved. His two submitted videos do just this: enlighten and promote action, while also being interesting and artistic. The first one is an entertaining, yet informative, report about a community trying to create a dog beach in southern California. The second one, about cyber hate, is an award-winning piece about this problem and what is currently being done to curb it. Carol Lin, a USC professor, says that part of Sean Patrick's appeal as a reporter is that he "is a wonderful combination of smart, persistent, and visually artistic." Miriam Hernandez, a reporter at KABC-TV, reiterates this, especially concerning Sean Patrick's artistry, writing that his "creative juices are always at work" and in "his head is a studio of multi-media ideas."
---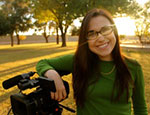 Brittany Morris
Arizona State University
Phoenix, Arizona
Brittany Morris, in her application essay, writes that she has "a passion for individuals and I know that everyone has a story worth sharing." She also says "imagery and vivid messages are my aid to change the world." This is evident in her submitted video about Teach for America members. It is a moving story about teachers wanting to make a difference in the lives of underprivileged children. Mark Montesano, a professor at Arizona State, has witnessed Brittany's caring and compassion first-hand and states that she "has a budding interest in human rights" and "a passion for people and changing the world." Brittany, though, is a versatile journalist and can also do the "fun" stories, as evidenced in her second application piece about an Arabian horse show in Scottsdale. Her video and editing skills, on display here, are noted by Gilbert Zermeño, another ASU professor and professional photojournalist. He also comments on Brittany's exceptional work ethic. As he writes, "James had a great reputation for his energy and hustle … so I know he would approve of Brittany's enthusiasm and approach to her work."
Top