2013 Recipients
High School: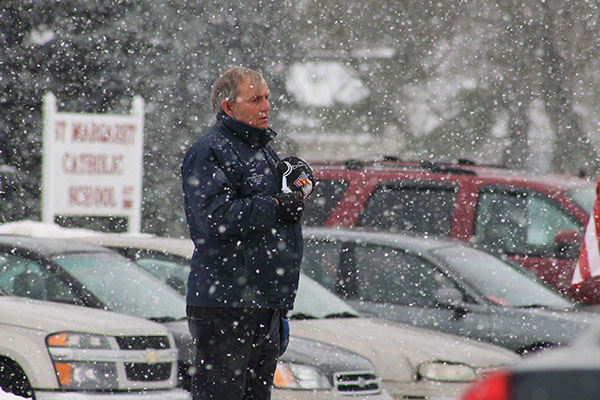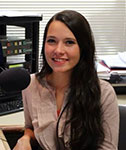 Rashelle Paggeot
Plainwell High School
Plainwell, Michigan
When Rashelle Paggeot's brother was deployed to Afghanistan, she decided to become a journalist.. She was especially interested in the stories he told that didn't appear in the mainstream media. The images that she submitted with her application were taken at the local funeral of a fallen soldier. As a result, she was highly praised by one of her teachers for taking on a challenge from which most teens and many adults would shy away. Rashelle (Shelley) was selected as one of 50 high school students to attend the Al Neuharth Free Spirit and Journalism Conference for high school seniors at the Newseum in Washington, DC. She represented Michigan in a weeklong class designed to equip and encourage students for a career in the media. Katen Catone, the program director, writes that "the judges loved everything about Shelley's application – beginning with her essays." She includes a quote from Shelley's application: "I will never cower from confrontation if what I am fighting for includes somebody's freedom or right."
---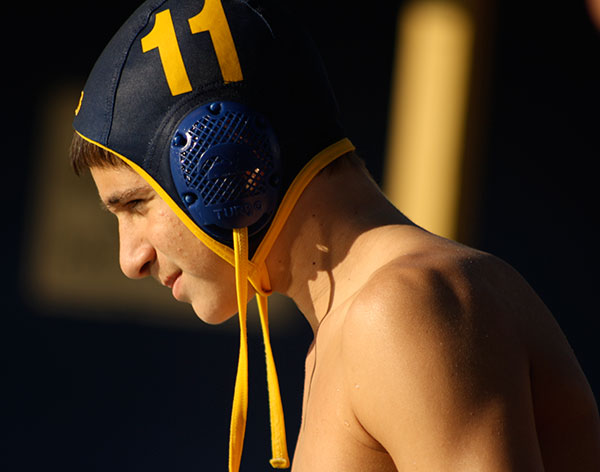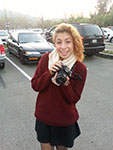 Ana Perez
Daniel Pearl Magnet High School
North Hollywood, California
Ana Perez begins her essay with the words, "Photography has made me a leader" and then proceeds to describe her journey from being an insecure freshman to a self-confident senior with a clear vision of her future. According to her teachers, Ana has become a skilled writer in addition to becoming a talented photographer. Adriana Chavira, her journalism teacher and yearbook adviser writes, "Ana has borrowed one of the DSLR cameras we have at school (to participate in a summer program at the University of Reno, Nevada) because she does not have her own camera." Another of Ana's teachers, James Morrison, writes glowingly of her love of learning and her participation in rigorous high school honors classes while making time to play lacrosse and run on the track and field team. Ana has won awards and scholarships for her photographs, and reveals, in a well-written introspective essay, her personal challenge in the field of sports photography. Winning a camera for a body of work, which included two action sports photos, must be satisfaction indeed.
---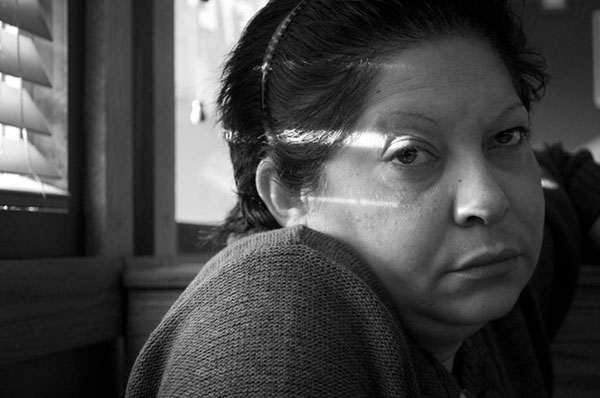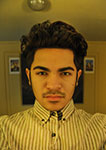 Brandon Steven Rodriguez 
New Britain High School
New Britain, Connecticut
Brandon Rodriguez attends a high school with no photography class but that hasn't dampened his enthusiasm for the art. A teacher, Stacey Breton who has known Brandon for three years, points out that his images, while visually stunning, invoke a wide range of feelings. In his own words, " Photography is a whole new world to me . . . it is my second language." In his application essay, Brandon explains that he is interested in the natural beauty of people and likes to focus on details. His sensitivity to the people in his life is clearly shown in haunting close-up pictures of his grandmother and his mother. Another image which Brandon refers to as "a real life color splash with no editing" shows a black and white winter scene and, in the background, a worker, clothed in bright yellow, clearing the snow. Margaret Shea, Brandon's art teacher, writes that he has " a natural talent and an eye for creating unique and special compositions." Brandon's photographs do not belie the old adage that artists are born and not made.
---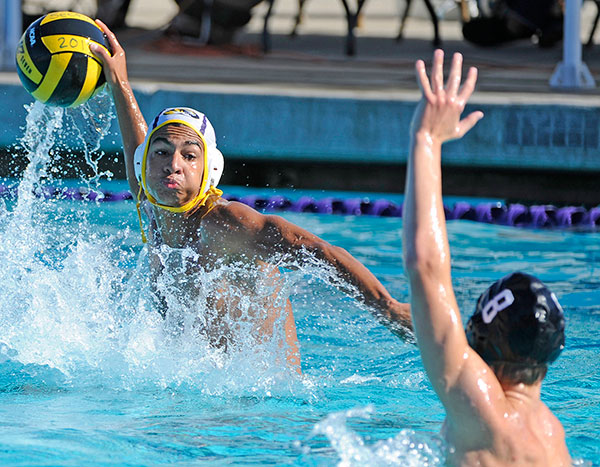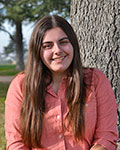 Tracy Spencer 
Tokay High School
Lodi, California
Tracy Spencer's teachers are quick to praise her not only for her skills as a photographer but as a well-rounded student in all aspects of academic life. Michael Cruz, the Visual Arts Department Chair at Tokay High School, has high praise for Tracy as a photographer and as a contributing member of her community. "Not only is she a model student, doing all that is required and beyond, she also is a terrific classmate to her peers and a wonderful helper for the instructor." Roger Woo, her photography professor/teacher writes that her photos have earned awards in her high school and county as well as national recognition. In her essay, Tracy describes an early love for cameras at the tender age of five, and now, at the age of 16, she is enrolled in advanced photography classes. The photos that made her one of the Foundation's winners show a great interest and sensitivity for the world around her. In one outstanding image, she describes capturing a moment of joy on the faces of her grandparents. They must be so proud of her accomplishments.
---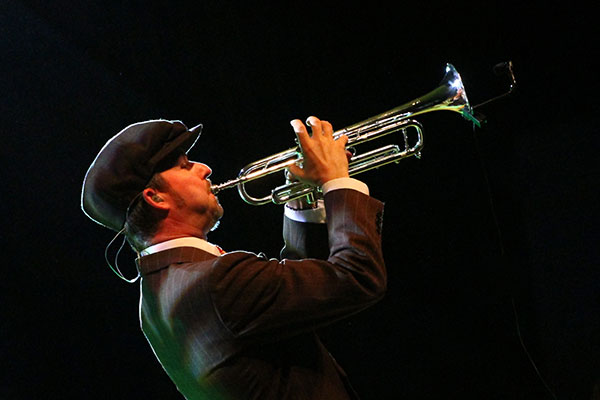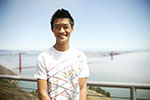 Aysen Tan 
Foothill Technology High School
Ventura, California
In his essay, Aysen Tan writes that a good photograph is the result of the photographer's instincts in addition to a technical knowledge of exposure and focus. In his own words, "I am constantly honing my instincts to best capture images that will tell a story and be meaningful." The images that he submitted do just that. Some might be controversial, but the interpretation is left to the eye and mind of the beholder. His teachers point out that Aysen is an exceptionally talented photographer who has won numerous awards for his work. Melissa Wantz, his English and Journalism teacher, praises him as one of the most remarkable students she has been privileged to teach. He was the chief photographer and multimedia editor of the Foothill Dragon Press during his junior and senior years. "His work has helped to distinguish the Dragon Press from among the thousands of student-run websites in the country and has led to the highest honors from the National Scholastic Press Association and the Columbia Scholastic Press Association for three years running," writes Ms. Wantz. Melanie Linsdey, another teacher adds more praise: "He is kind, giving, quirky, humble" . . . a surefire recipe for success in any field.
College: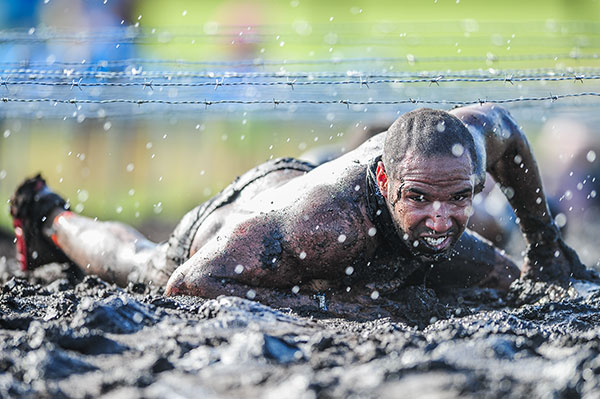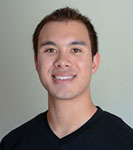 Ryan Jones 
University of Florida
Gainesville, Florida
Ryan Jones, the Foundation's still photography winner, submitted photos that are truly striking: colorful, detailed and action-packed. There is a dynamic shot at a football game; an exciting image of a top-fuel dragster race; and a truly incredible photo of an athlete crawling through mud in an obstacle course. Vivid and descriptive, they are also gorgeous images. As Ryan himself says, "I find it fascinating how photography can be so beautiful, yet so powerful." Both reference letters for Ryan speak not only of his skill with a camera, but of his work ethic, professionalism and great attitude. Not only is he an accomplished photographer, but, according to his letters, he is also a wonderful young man. As Liesl O'Dell, from the University of Florida, says, "The only thing better than his talent is his personality, love for life and desire to make the world a better place." Steve Johnson, one of his professors, also admires Ryan and his work and has even "included him on a number of outside assignments as an assistant and second shooter." He further mentions that Ryan has done freelance work for both Sports Illustrated and ESPN.
---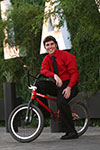 Sean Logan 
Arizona State University
Phoenix, Arizona
Sean Logan has always loved photojournalism. He started taking photos in high school, as a yearbook photographer, and continued his passion with his studies at ASU. As he states in his application essay, "I love telling stories. Whether it is with a photograph or a video, I love the process of finding a story, talking to the people behind it, documenting it, and telling it through a visual medium." And, indeed, his two submitted videos tell some wonderful stories. The first one is about a chalk artist, who has learned to work hard and give back, after a troubled childhood. The second one, about a student composer, is completely involving, with wonderful interviews and great, detailed music shots. Jason Manning, the Director of Student Media at ASU, says that "Sean is a talented visual journalist and storyteller with an eye for striking images and a dedication to quality work." Erin Patrick O'Connor, on staff at The State Press where Sean works, also notes that he is "… a proven leader in the newsroom. He functions as the assistant multimedia editor and oversee a staff of 14 reporters across an array of digital platforms, including photo, video and pod casts."
---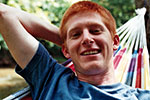 Stephen Mucci 
Florida State University
Tallahassee, Florida
Stephen Mucci loves all aspects of video work, but documentary filmmaking is his favorite. For him, the "documentary creates a medium in which I facilitate learning for others and myself. I want to spread ideas. I want to communicate feeling." His two videos, while completely different in subject matter and style, both accomplish this. The first one, about a punk band venue run by college students, is informative, completely different and unique, and a lot of fun. The second one, which highlights a young entrepreneur and his company in south Florida, is a fascinating glimpse into the workings of a small business and a lovely tribute to the subject's inspiration and hero, his dad. Jeanne Castillo, a former professor who wrote one of Stephen's reference letters, says that he "is a gifted storyteller, diligent and meticulous in his attention to detail, and creative in the true sense of the word." She comments that a script he wrote in her class won first prize in a Broadcast Education Association competition. Robert Levine, from Florida State's Media Production Program, also thinks highly of Stephen, saying he "is a self-motivated young man and dedicated student, always looking for new challenges."
---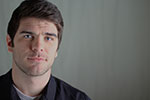 Nick Prete 
Arizona State University
Phoenix, Arizona
Nick Prete, in his application essay, says that he loves the power of video and that "photojournalism is the most effective, quickest way to get someone to feel something. If you want to convey empathy, happiness, pain, or any emotion, you can do so with photojournalism." In his two submitted videos, Nick has done just that. His first video, about the McCutcheon vs. FEC Supreme Court case, is an in-depth exploration of this campaign finance case and covers both sides of the issue, along with the sometimes powerful feelings that accompany each. In his second video, about Phoestivus, a fairly new Phoenix holiday, Nick delves into other, more light-hearted emotions. His piece perfectly captures the celebratory, fun atmosphere of this offbeat event. R.A. "Skip" Neeley, the station manager at a local channel where Nick interned, wrote a glowing reference letter for him and say's that he "is one of the best interns Tempe 11 has ever had in over twenty years." Ed Brediger, who works in the Office of Public Affairs at ASU, says that he has worked with Nick on "several high-profile and technically complex production and webcast events" and has been "impressed by his enthusiasm, experience and knowledge."
---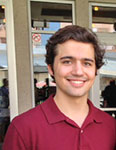 Gabriel Rodriguez 
Arizona State University
Phoenix, Arizona
Like all of the Foundation's scholarship winners, Gabriel Rodriguez is passionate about photojournalism. "This medium has been life changing," he says, "because I am able to be a creative storyteller and am constantly learning new things every day." He also knows that his chosen profession has the ability to "change people's lives and open their eyes to something different." Both of his videos do just that – provide the viewer with a glimpse of something new, something different. The first video, about the Phoenix PBS station, Channel 8, is a fascinating glimpse about the work that goes on behind the scenes at the station, which is almost completely student-run. The second piece, about a local roller derby league, is a fresh, fun take on a sport that many people might not know much about. Gabriel is admired by his professors and employers. Gibby Parra, a photojournalist at KTVK where Gabe interned, says he is "a quick learner, full of energy and great determination to own his craft." Nathan Taylor, from PBS, also notes that Gabriel is extremely professional and works hard and likes the fact that he "can work both independently and as part of team."
---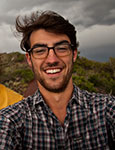 Nicholas Staab
Florida State University
Tallahassee, Florida
Nicholas Staab, in his application essay, says: "If I hadn't ever picked up a camera, I'd be an entirely different person." Photography has enabled him to travel and take part in "unforgettable adventures." What really intrigues him and keeps him interested, though, is the fact that "all around the world, new stories are forming that are worth showing to people." He has created two such stories – definitely worth showing to people – with his submitted videos. The first, about a wood craftsman/artist, is an intimate story about one man's passion and profession. The second, created to raise awareness and funds for new water treatment systems in Cuba, is moving and persuasive. (Because of this video, in fact, the project raised $10,000 more than what was needed.) Sarah Skibitzke, a producer in Los Angeles who has worked with Nicholas, says he has a "strong cinematic eye", which is "only overshadowed by his personality and ability to gain the trust of his subjects." Dennis Howard, of St. John's Episcopal Church in Tallahassee, also notes Nicholas' strong "photographic proficiency", and reiterates his keen ability to associate with his subjects, thus obtaining interviews that are "intimate and revealing."
Top