2015 Recipients
High School: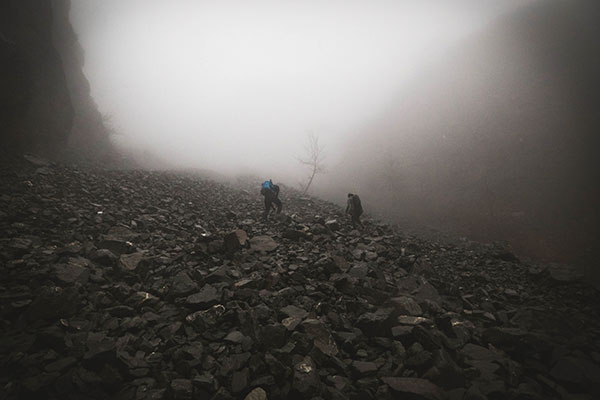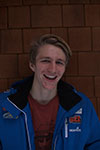 Zachary Bassett
Robert Service High School
Anchorage, Alaska
Zach was responding to the photojournalism requirement of the yearly competition sponsored by the JACF when he wrote  that he doesn't know much about photojournalism.   The photos that he submitted contradict that statement.  Four of the images reflect a deep sensibility as he records the awesome beauty of his home state of Alaska while a photo of his cousin on a stony beach converts a moment in time to a lasting memory.   There is a story to be found in each of these photos.  His first digital camera was purchased with money earned in the summer on a commercial fishing boat.  When he took Michael Risinger's photography class he already possessed the basic skills and according to Mr. Risinger, "Zach adapted the class projects to make them more challenging.  His work is always driven by a very thoughtful creative process."  Zach's creative nature extends into the field of music as a Counselor for the Alaska City Folk Arts Camp.  Mary Schallert, a director of the camp, writes enthusiastically about his leadership skills and congeniality as well as his musical ability. An impressive resume for a talented young man of 16.
---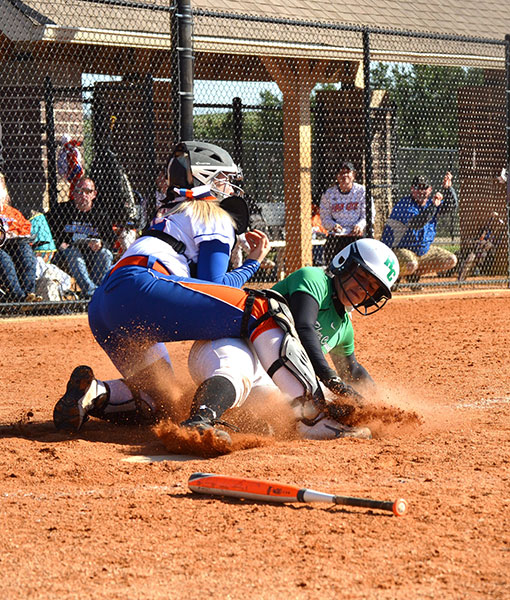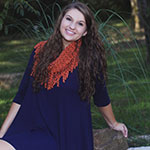 Condra Lea Carter
Rhea County High School
Dayton, Tennessee
In her application, Condra Lea reveals that she wanted a camera for her 16th birthday so that she could document her sister's senior year of high school as a cheerleader for the football team. As a result, she developed a passion for sports photography. "Since that first click, I found myself on the sidelines of every sporting event my community has to offer" she writes.  She explains that the photos she submitted are all athletes "within the walls of my high school" and includes a brief and engaging description of each one. In addition to serving on her yearbook staff, she was able to successfully apply her photography skills in other areas.  Anna Johnson, an extension agent from Tennessee State University writes that Condra Lea has been an active 4-H member since the 4th grade and was able to help other youths improve their skills in a photography project.  Joseph Wilkey, the Science Department Head who taught her in the Honors Physical Science class, writes that Condra Lea performed well above average in his class, but even more importantly, he goes on to say that she is a team player and "will make you glad that you partnered with her in life because she will make a difference in her world".  
---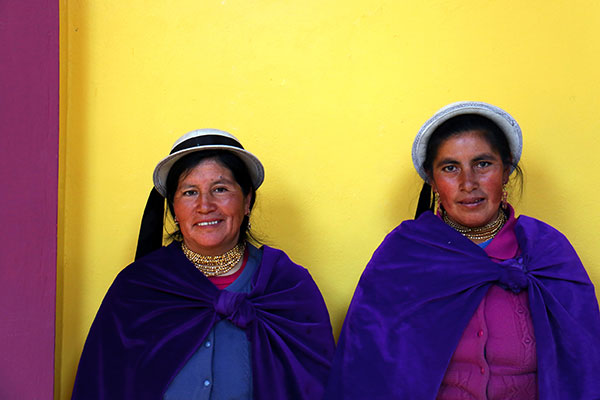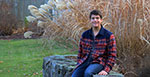 Oliver Doyle
Cumberland High School
Cumberland, Rhode Island
Oliver's essay enthusiastically describes what photojournalism means to him.  The applicant is not asked to do so, but it is hoped that they understand the concept.  Oliver does. He writes enthusiastically about capturing a brief sliver of time and the memories the image conjures in your mind as you relive the moment.  In his words, "I love exploring and capturing moments that show what I have found." Betsey MacDonald, Oliver's art teacher whose expertise is in drawing and painting, writes that the first time that Oliver was in her class, he had to be self-motivated.  His project was weather shots that portray human emotions and he had to learn to photograph a night sky and how to photograph lightning.  She candidly admits that he learned, mostly on his own, the skills required to produce the photos he imagined.   At the time she wrote the letter of recommendation, Oliver was in her senior art class and had created a photographic essay about hunger in American schools.  In her words, "His work just keeps evolving.  He is a deserving, hard working high school student who is a talented photographer but more importantly has the work ethic required to be a successful artist."  
---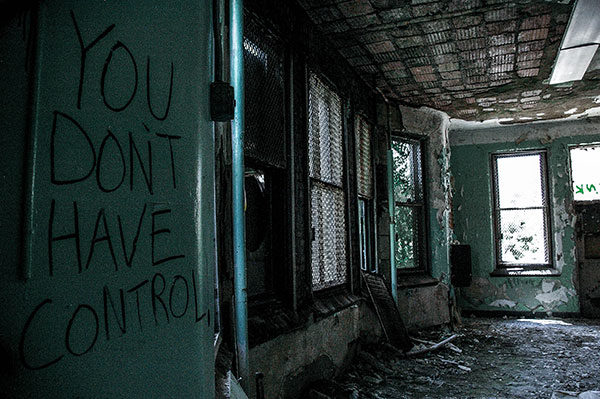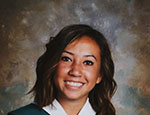 Victoria Schaeffer
Morris Knolls High School
Denville, New Jersey
Victoria's passion for photography may have been fueled by a personal family crisis.  In her words, "There is no better way to capture a moment."   She wants to study photography and journalism at a prestigious New York school and aspires to work for National Geographic magazine.  Her collection of darkly disturbing photographs was taken at abandoned mental hospitals in northern New Jersey and her stated goal "is to preserve some of the true horrors of our mental illness treatment of the past."
In a letter of recommendation, Lenon Myers, Tori's geometry teacher and soccer coach has known her for three years and was in position to witness tremendous growth both academically and personally.  Amanda Rosen who taught her in an advanced placement psychology course describes Tori, the only junior in the class, as inherently gifted.  In response to Tori's scoring a 5 on the AP exam, Ms. Rosen writes,  "Not only did she accomplish the top score as a junior in high school, she did it in a subject of which she had no prior knowledge  . . . "  Tori's compassion and passion for storytelling is the reason we chose to recognize her remarkable talent.
---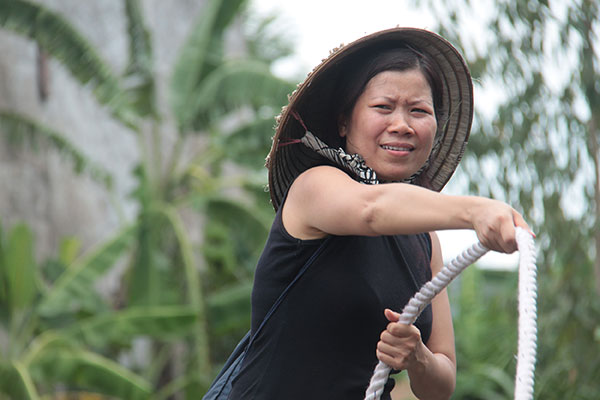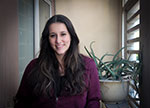 Addison Tarr
Homeschooled
Bowie, Texas
Addison is a high school student who lives in Ho Chi Minh City, Vietnam and was able to find out about our foundation through the miracle of the Internet.  Her family started a nonprofit named Tiny Hearts of Hope with the goal of bringing hope to the abandoned children of Southeast Asia.   Her essay describes the way of life in Vietnam and her love of the country and its people.  She describes the happiness she gets from traveling to the rural areas of the country, taking pictures of the locals and witnessing their astonishment at seeing a picture of themselves for the first time.  Her stated desire, if chosen to win a camera, is to photograph the indigenous culture of Vietnam which, to this day, remains untouched by modern society.  Addison's high school teacher, Cynthia Lewis, describes a well rounded young woman who is pursuing a college prep curriculum, holds a part-time job and then adds "she has taken on increased responsibility by adeptly negotiating local city streets filled with motorbikes."  Addison's images made her a clear winner but there was some discussion of the cost of mailing a large camera with accompanying equipment to Vietnam.  Easing our concerns, she wrote that the family would be spending the holidays in Bowie, Texas.
College: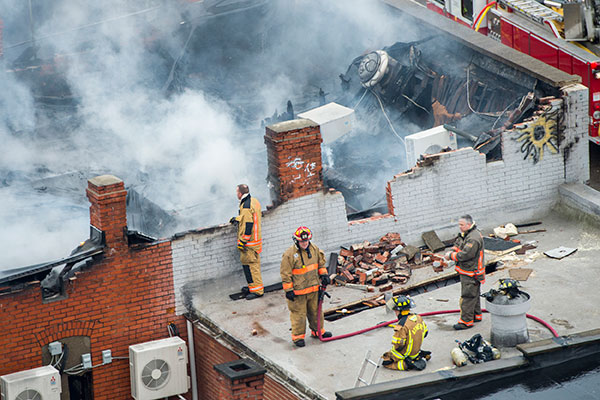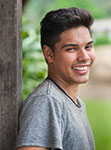 Eli Hiller
Ohio University
Athens, Ohio
Eli Hiller traveled a lot as a kid.  His mom would pull him out of school on occasion and take him to Central and South America – to experience different countries and cultures. "Through my travels, I've fostered an enduring sense of curiosity of people that has led me to this lifestyle of storytelling."  For many years now, he has "devoted most of my time to improve my ability to communicate the everyday expressions and intricacies of people."  His images, while covering a wide range of subjects – from firefighters to baseball players to friends comforting a grieving mother – are all detailed and rich in the stories they tell.  Josh Birnbaum, one of his professors at Ohio University, notes this in his reference letter for Eli, saying that he "has a knack for finding characters, building relationships with them, and then showing others their lives from this insider perspective."  Lisa Marie Miller, of The Columbus Dispatch where Eli worked, also comments on his storytelling skills, while further noting his leadership qualities and willingness to help other journalists.  To that end, she even writes that, while Eli "would definitely benefit from the award, he would also pay forward the benefits of this scholarship."
---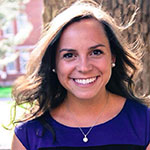 Megan Abundis
Washington State University
Pullman, Washington
with Megan Murnane, of Washington State University
Megan Abundis' application essay begins with the line: "The best journalists have an unquenchable curiosity to see the world from different perspectives and the determination to share those visions with others."  Megan has accomplished a lot in her young, professional life and is well on her way to fulfilling those stated goals, including, quite literally, seeing the world.  While still in college, she has already done reporting in England, Cuba and Nepal.  One of her submitted videos, in fact, is a piece she did in collaboration with another student, Megan Murnane, on how Cuban citizens are receiving their news illegally under the Castro regime.  Her other piece, done closer to home, is still an excellent behind-the-scenes look at a local craft distillery. Sara Stout, an administrator at her school, notes Megan's accomplishments and says: "We are honored that she has selected The Edward R. Murrow College of Communication as her academic home."  Lisa Laughter, also from her department, notes her extensive experience at several different TV stations and says that Megan "will go out in to the world of news reporting and contribute significantly to this field."
---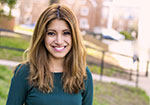 Michelle Chavez
University of Maryland
College Park, Maryland
Michelle Chavez writes, "At the end of the day, journalism is about people who have struggles and successes worth telling about in order to help one person with another's experiences."  Both of Michelle's submitted videos exemplify this perceptive statement.  While they show the many hardships people often face, they also show the hopeful side of human nature and the tenacity demonstrated by many during difficult situations.  Michelle's first piece, for instance, is about a D.C. area arts center that has lost its facility but is determined to find a new home.  Her second video, also inspiring, is about a community group in Baltimore trying to address high childhood illiteracy rates.  Along with being an exceptional student, Michelle has sought out different experiences – internships, freelance work, journalism organizations – to round out her education.  As Cassandra Clayton, a lecturer at her school, notes, "She has interned at NBC Washington, Voice of America, CBS Radio and Univision."  Omar Kaseko, who works with Michelle at the independent station, Kali TV, also mentions that Michelle is proficient in three languages and "is extremely organized, can work independently and is able to effectively multi-task to ensure that all projects are completed in a timely manner."
---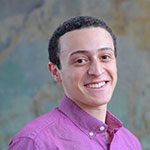 Elias Goodstein
University of Southern California
Los Angeles, California
Elias Goodstein says that his college, USC, has given him the opportunity to "express myself on an analytical and creative level. I find doing stories on complicated issues happening around the world very fulfilling, but I also like exploring the best ways to tell those stories." His two submitted videos accomplish both goals – telling the story as well as presenting them in technologically complex and interesting ways.  The first, about the Port of Los Angeles, is an excellent study of how the Trans-Pacific Partnership might affect America's busiest port.  The second, also first-rate and very professional, is about California vineyards during the drought. Elias' references attest to his skill behind the camera. Graham Robertson, a professor at USC, says that Elias "is able to tackle complicated issues and boil them down to stories audiences can understand. Even in these stories, Elias is able to report them in a story-telling manner. His stories are well shot and his photography adds to the story telling."  Another professor, Eric Orvieto, also notes that Elias is constantly striving to further his knowledge and skills:  "Mr. Goodstein often stays after class to discuss assignments, strategies and other professional inquires, while always soaking up knowledge and wanting to learn more."
---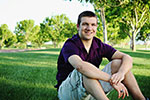 Joey Hardy
Arizona State University
Tempe, Arizona
Joey Hardy, in his application essay, says he likes "telling stories that have an effect on the public.  I want to either call the public to action or show them and inform them of something they don't know."  His two submitted videos do just that. The first one, about a food bank in Arizona, helps raise awareness about this important organization and its mission.  The second, about the annual "Great Canadian Picnic" in Phoenix, is quirky and fun and truly exemplifies his desire to highlight "unique characters in the community that are not told enough". Joey's reference letters are extremely strong, with both emphasizing his professionalism, along with his great integrity and character. Briana Keele, his boss at Student Creative Services, says that Joey is "not only is one of the hardest workers, but the brightest of spirits as well".  Jeremy Chapman, Executive Director 
of the Montana Center for Investigative Reporting, writes that he "is a passionate young man with exceptional character, integrity and an unquenchable thirst for journalism."
---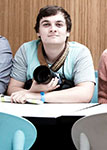 Kyle Schmidt
Santa Rosa Junior College
Santa Rosa, California
Kyle Schmidt, in his application essay, says that "Multimedia Journalism is essentially the pinnacle of storytelling. It allows viewers to observe real life stories happening in today's society." His two submitted videos accomplish that; they tell real life stories, albeit two very different ones.  His first piece, about recent fires in Lake Valley County, shows this tragedy from the perspective of nearby college students who were affected, some being left homeless.  It is a heartfelt piece that Kyle, being a former resident of the county, "felt is my duty to share".  The second, about a hockey player and his team, is a lighter piece, although still excellent in its depth and coverage.  Brian Antonson, one of Kyle's professors, admires his work and writes that all of his projects "have demonstrated a high level of creative thinking and dedication."  Another professor, Anne Belden, also notes that Kyle likes to take on new challenges. A writer for the school newspaper, she says he also became the paper's podcast director and "over the course of the semester, produced and edited more than 20 podcasts, on topics ranging from feminism to the NFL draft picks."
Honorable Mention: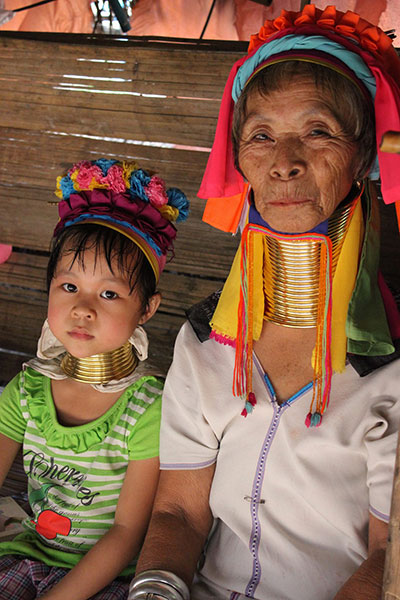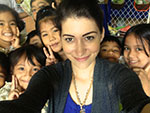 Christina Owens
Mesa Community College
Mesa, Arizona
Christina wants to be both a veterinarian AND a wildlife conservation photographer.  "I want to travel around the globe, and live side by side with animals and extraordinary human beings, while bringing about awareness and the struggles they face." With a lengthy stay in Southeast Asia already under her belt, she has already begun living her dream … and she has documented that in her photographs.  Her submitted images, of a panda, an orangutan and the Karen people of Thailand, are all vivid, colorful, rich portraits.  Not only are they a feast for the eyes, but they tell stories of different places and cultures.  Her references, extremely strong, note her interest in documenting and helping others, both human and animal.  As Karen Shedler, a professor at Arizona State University, states, "To see a young woman of her potential so immersed in helping others get to know the magic of the planet's wildlife diversity is gratifying."  Bonnie Yocham, another former teacher, also says, "During my thirty years of teaching, I have worked with hundreds of students. Christina is one of the most memorable."
---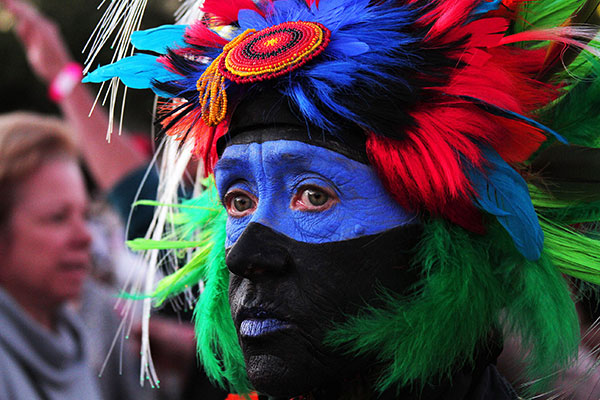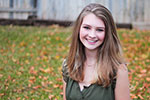 Courtney Talak
University of Arizona
Tucson, Arizona
Courtney Talak's artistic talent and striking images immediately caught the attention of the Foundation Board and judges. Her photos, all varied (a volleyball player in motion, a bucking horse, a welder shot in a magnificent light) are exceptional – detailed and vivid.  She says she discovered this passion for photojournalism while on a volunteer trip to Haiti.  "It was here that I learned how to use my lens as a means of social change – that with my two feet and camera I can make a difference in this world."  Kim Newton, one of her professors, agrees, saying that as "Courtney continues to work towards her goals, I am confident in her abilities to achieve, inspire and contribute significantly to society."  Judy Harrison, who works with Courtney at the University's student union, agrees, saying that that "she was clearly a leader amongst her peers."  It is readily apparent, from Courtney's images, essay, references and background, that she will one realize her dream of pursuing "a career in travel/war photography" and "become the change I want to see in the world."
Top