2016 Recipients
This is the Foundation's ninth year of providing scholarships to talented high school and college students.
Once again, the Foundation received hundreds of applications from across the country. Along with their portfolio of work, recipients were chosen based on several criteria, including financial need, an essay, letters of reference and their school transcript.
The Foundation's guest judges this year were Steve Bodinet, formerly of KTVK, Channel 3, Phoenix and Elise Wilson, of Aspen PRO Media, Arizona.
High School:
Five high school students each received a Nikon D3400 camera with lenses, carrying case and memory card.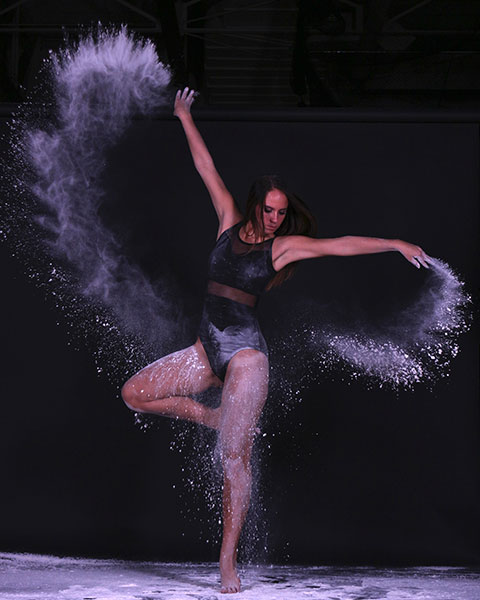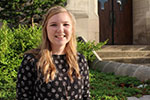 Julia Chapman
Eaton Rapids High School
Eaton Rapids, Michigan
Julia Chapman was a senior at Eaton Rapids High School, Eaton Rapids, Michigan and an accomplished photographer when she applied to the James Alan Cox Foundation. In a modestly written essay, she states simply that she "uses photography to tell a story without words and capture moments in time." She submitted a variety of images that represent memorable moments in her life accompanied by explanations as to why they are important to her. Both teachers who wrote letters of recommendation point to her leadership abilities and organizational skills. Erik Smith, Julia's Business/Technology teacher, writes "Not only has Julia demonstrated an academic excellence beyond compare, she has also shown a leadership ability unmatched in my years in the classroom." More words of praise came from Jeffrey Bogardus, her advisor and photography teacher, who chose Julia to be the senior yearbook editor. He writes, "I have found Julia to be one of the most mature, dependable, organized, kind, intelligent and motivated students that I have worked with." This kind of exceptionalism is exactly what the Foundation is seeking from our applicants and we know that Julia will continue to apply these wonderful qualities to her work in college and beyond.
---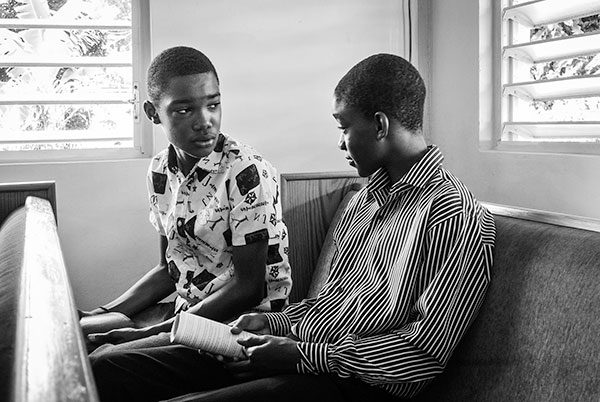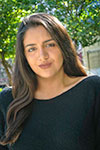 Kali Duffy
New World School of the Arts
Miami, Florida
One of the rewards of reading the students' essays is learning why they are drawn to photography, specifically photojournalism. Kali Duffy's response was a thoughtful and detailed explanation of how she uses photography as a means of conversation between the viewer, the subject and herself. Juanita Meneses, Kali's Visual Arts Instructor at the New World School of the Arts, writes that Kali "approaches her education with the upmost seriousness and commitment" and continues, "she is passionate about telling stories" and is capable of "weaving rich narratives" to accompany them. Maria Martinez-Cañas, Head of the Department of Photography is impressed with Kali's natural and direct approach to the photographic medium and writes, "her ability to create, compose and previsualize the final image is extraordinary for such a young person." Like other high school students, Kali is strongly impacted by the time she was fortunate to spend outside the United States. Her black and white portraits of the people with whom she interacted on the island of Dominica are especially moving. We see a bright future for this talented photojournalist and would like to add a resounding, "She gets it!"
---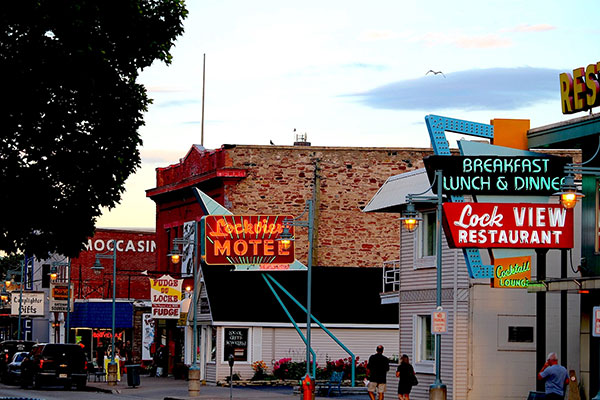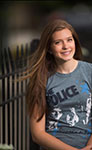 Hannah Jacobs
Arrowhead High School
Hartland, Wisconsin
In her essay, Hannah admits to a passion for photography which led her to explore various ways of using the medium. She submitted a variety of images which depict her wide-ranging interests in form and color and her essay explains in some detail why each one was chosen. A particularly stunning shot of a sailboat silhouetted against a sunset sky of oranges and reds shows that she has a natural ability for recognizing and framing a scene. School counselor, Kathleen Mitich, points to Hannah's genuine excitement with regard to learning and describes her as "a sponge for information." Angela Koch, her high school chemistry teacher, praises Hannah's achievements in academics accompanied by this personal observation . . . "Hannah is the type of student who always takes the initiative to help out fellow students who may not quite grasp the material and she does so in a way that is neither condescending nor boisterous." In a similar vein, Ms. Mitich comments that Hannah demonstrates a commitment that reaches beyond the classroom in her support for the military veterans in her community. We believe that Hannah has the will and the desire to succeed in any career path she decides to follow.
---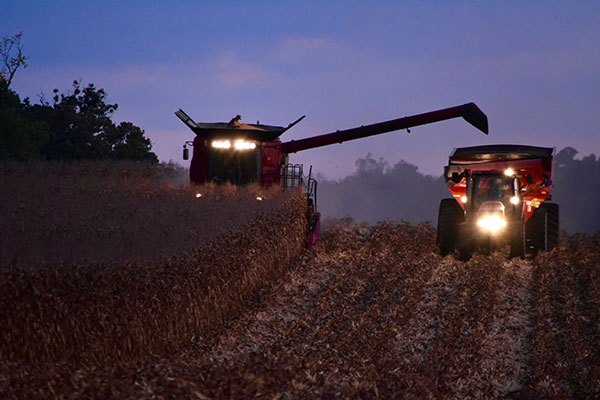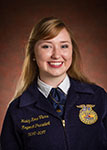 Hailey Rose Viars
Loudon High School
Loudon, Tennessee
Hailey Rose Viars is a young woman who has had to face more than her share of challenges. One of her teachers, Joanna Stewart Everett, writes that Hailey's family had to endure months of unemployment and the serious illnesses of a grandmother requiring Hailey's assistance while balancing a full academic load and numerous extracurricular activities. Ms. Everett further comments that Hailey is "a young lady that understands success only comes from hard work and dedication and she exemplifies this life lesson on a daily basis." Hailey's college field of study will be Agricultural Communications and, in her application essay, says that she has "carried out a passionate mission to share truth about agriculture" while searching "for new ways to expand my audience." She chose a senior project in agricultural photography and combined her photos with agricultural facts in a calendar to be used as a fundraiser. This might not be so unusual but for the fact that she had to borrow a camera and teach herself how to use it. The photos that she submitted for the competition are mostly related to farm life. One shot, of farmers harvesting as the sun is setting, is exquisite and perfectly captures the long, hot, hard hours that our nation's farmers devote to putting food on our tables.
---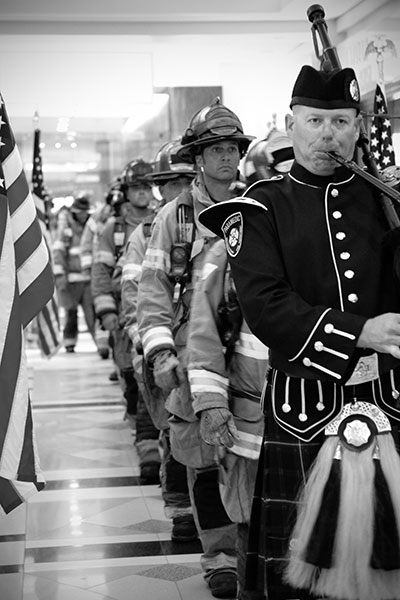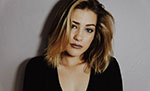 Sophia Wade
Cibola High School
Albuquerque, New Mexico
Sophia Wade is determined to independently forge her way in the world. In her words, "I am passionate about learning, determined in my path and committed to aiming for scholarships to pay for my own education." She believes that visual imagery has enormous relevancy in today's world and "even a single photograph can have the power to move nations to demand rightful action." Sophia submitted a series of thought-provoking black and white images taken on September 11, 2016 showing how the firefighters of the Albuquerque Fire Department recreate the stair climb that the NYFD first responders made on 9/11/2001. Her father, who is an Albuquerque firefighter, was among them. In the words of Sarah McHaffie, Sophia's visual arts teacher, "Sophia's involvement in a variety of projects demonstrates her deep commitment to being a creative photographer." On two separate occasions, her work has been chosen to hang in the Albuquerque Museum and she has entered photographs in the New Mexico State Fair. Using the lens of her camera as her voice, Sophia's words reveal a strong determination to use images to tell stories that urgently need to be told.
College:
Five college students each received a $2,500 scholarship, payable to their school. (Because of the many talented entries received, the Foundation decided to award an additional $1,500 Honorable Mention Award for still photography.)
Still Photography Winner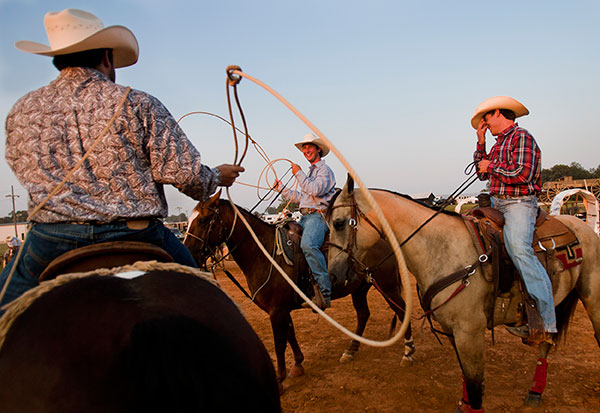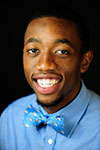 Harrison Hill
Western Kentucky University
Bowling Green, Kentucky
Harrison Hill's hero is his dad, both personally and professionally. A photojournalist like his son with an exceptional career, Harrison has always admired him and says that the "best parts about my childhood were the days I spent with my father at the Chicago Sun-Times." His dad must be very proud of him now, as Harrison has excelled academically, has several internships under his belt (the LA Times and Boston Globe), and was the Foundation's still photography winner this year. His photographs are exceptional – rich and detailed and extremely varied. There is his photo of firemen resting on a hill with a blaze behind them; cowboys hard at work roping cattle; a boxing match from an unusual angle, and a colorful shot of clowns. Along with his artistic ability, Harrrison is also very mature and professional. As Mac McKerral, a professor notes, Harrison "displays excellent critical thinking skills, works well under pressure and is an excellent time manager." Robert St. John, the LA Times photo editor, also comments on Harrison's drive and work ethic. He finished so many assignments, in fact, during his internship that "We jokingly said Harrison would finally sleep when he returned to college."
Video Winners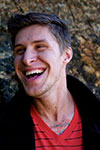 Benjamin Aijian
University of North Carolina, Chapel Hill
Chapel Hill, North Carolina
Benjamin Aijian is a compassionate young man, deeply concerned with those less fortunate, or underrepresented, in the world. In fact, he spent seven years working as an international disaster responder in developing nations. He truly is, in his own words, passionate about providing "a microphone to people who have something valuable to say who might not otherwise be listened to." Jock Lauterer, a lecturer at his university, refers to Benjamin's caring nature and notes that he recently launched a "photo shoot and relief effort for Haiti that raised a considerable sum for one destitute village ravaged by Hurricane Matthew." Another reference, Bonnie L. McIntyre, who worked with Benjamin and is now a Doctoral Student in Social Services, reiterates this, saying that Ben has learned "how to use his photography skills to bestow dignity and value to these populaces." Both of Benjamin's submitted videos reflect this attitude of caring and concern, even in a simple piece about a fly fishing instructor. His other video, about a pastor in Haiti after Hurricane Matthew, is particularly moving and very effective in its use of dialogue, tender close-ups of children's faces, and wonderful use of sound and music.
---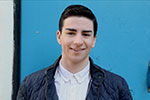 Robert DiRienzo
Temple University
Philadelphia, Pennsylvania
Robert DiRienzo has known what he wanted to do, career-wise, since he was a little boy. As he writes, "It might seem odd to some, but I knew what I wanted to do with my life when I was seven years old. I had constructed a TV studio out of toy blocks in my basement." He has worked hard to accomplish this dream, and while still in college has even become a junior reporter at his local Fox TV station. One of his submitted videos, in fact, is from this reporting: a story about a female high school football player. Also impressive at his young age is the fact the he was one of only a few students chosen to cover the 2016 Democratic National Convention. A story from this series is his other application video. An engaging reporter, Francesca Viola, one of his professors, also remarks on Rob's proficiency in all aspects of broadcast journalism. She writes, "I have been impressed not only with his skills as a videographer and editor, but his writing and production skills as well." Neil Ortiz, an instructor, reiterates this, saying that Robert is "a tech-savvy producer with a professional-caliber level of technical and content production proficiency with various digital media platforms."
---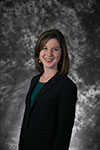 Nora Faris
University of Missouri
Columbia, Missouri
Nora Faris' recommendation letters are exceptional. Both references, in fact, speak of Nora as one of the finest students they have ever encountered. As Gary Grigsby, one of her professors, writes: Nora is one of "THE best students I have ever had the honor of teaching in oh, ten years of teaching this course! And that would add up to about 1,200 students." Chris Fennewald, from the Missouri Farm Bureau Publications, also states, "I have worked with interns in our department for over 20 years. It is not an empty boast to say she ranks among the top interns we have hosted." Nora's primary journalistic focus is America's farming communities. As she states in her application essay, she wants to "reveal the challenges and opportunities facing rural America." She has done this brilliantly in her two submitted videos. The first one, about Missouri state parks and soil and water sales tax, is informative and factual, yet also enjoyable with beautiful images and a lyrical narrative. The second one, concerning Missouri livestock trespass laws, is also instructive, but never dry or boring. Nora gets to the heart of the issue she's reporting on but leaves room for a human, sometimes poetic, touch.
---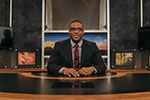 Braxton Jones
Kansas State University
Manhattan, Kansas
Braxton Jones feels it is important to tell stories that may not have been told before. In his own words, he wants to be "that bridge between an event and the people who may not know what happened." He also finds it particularly gratifying to work "with individuals who may have been impacted by an event or are working through some sort of adversity." If he can help them, through his reporting, he will. This is evident in his video about an apartment complex fire that left over 90 people displaced. Along with a stellar academic career, he has also had some incredible internships – at CBS This Morning in New York, with the Kansas City Chiefs, and at the ABC affiliate station in Wichita, Kansas. Both of his references further note that he is very involved in extracurricular activities. As Brandon Clark, the Program Coordinator for the Office of Diversity at Kansas State, says, "Beyond his work in journalism, Braxton has also found the time to participate in activities and organizations that better our community." A professor, Kimetris Baltrip, also comments that "In addition to all of his campus involvement, Braxton supports himself by working with elementary-age children as a program leader for the Boys and Girls Club."
Honorable Mention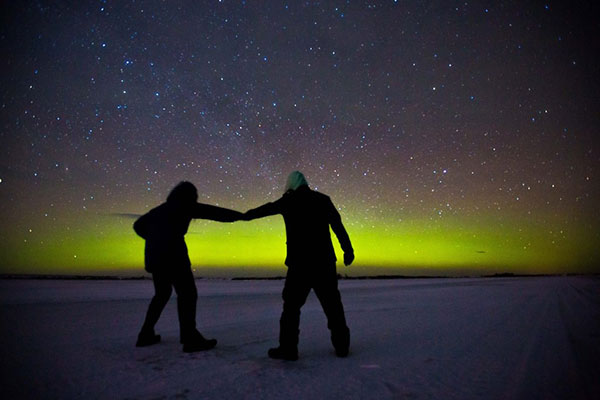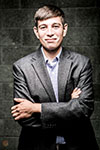 Mitchell Forbes
Northern Arizona University
Flagstaff, Arizona
The Foundation only awards one college still photography scholarship. But when the board and judges saw Mitchell Forbes' work, they knew they had to award a second, Honorable Mention prize. His images, which include shots of the Northern Lights in Alaska and a candlelight vigil in Flagstaff, were so beautiful that they couldn't be ignored. It was clear that he was talented AND experienced and it turns out that he has had a variety of jobs in the field, including work at the Arizona Republic, some time on a political campaign, and a corporate communications job. He has also been very involved on his college's student newspaper. Mary Tolan, a professor, writes, "I cannot stress enough the time and commitment he made to The Lumberjack every week of every semester he worked at the newspaper." Another professor, Laura Camden, also talks about Mitchell's "enthusiasm and hard work" and mentions another neat experience to add to his résumé – an upcoming trip with her to Cuba. With all of his accomplishments, it is quite obvious that this is Mitchell's passion and has been for a long time. As he writes in his essay, "Since junior high school, I have been very interested in all things news and journalism."
Graduate Students:
Two graduate students each received a $2,500 scholarship, payable to their school. (The Foundation normally gives out one graduate student award per year, but due to the many talented entries received, decided to award an additional scholarship.)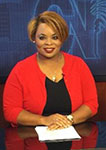 Christina Lauren Myers
University of South Carolina
Columbia, South Carolina
Christina Myers writes in her application essay, "When I started this journey, I knew I had an awesome responsibility to share stories of those who otherwise may never be able to, the stories of ordinary people doing extraordinary things in our communities." She has done just that with her two submitted videos. The first one, about a fourth generation woodcarver, shows this craftsman's intense, laborious process and the love for his craft. The second one, about 3D mammography, explains a complicated technology, but also focuses on the human side of this story – in this case the account of a 28-year-old breast cancer survivor. Along with being a great storyteller and wanting to share the experiences of others, Christina is also determined to be a well-rounded journalist, always hoping to improve her skills and technique. As Kevin Hull, one of her professors, says, while others just simply want to "be on TV," Christina "took the time to learn how to use the camera and learn advanced editing techniques. She demonstrated skills involving both a still camera and a video camera – turning in outstanding pieces in both our audio slideshow and her news packages." Another instructor, Rick Peterson, who works with Christina on Carolina News, a half-hour live broadcast, also compliments her integrity and maturity, saying "She is thoughtful and trustworthy and a leader on our news staff."
---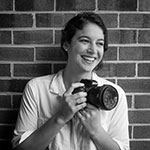 Anna Spelman
University of North Carolina, Chapel Hill
Chapel Hill, North Carolina
Two things stand out in Anna Spelman's reference letters; that she is extremely curious and always ready for a good adventure and that she is a kind, compassionate person. Having already done a lot of traveling in her young life (Thailand and Malaysia to name just a few destinations) and met a variety of people and cultures, she says she now understands "the true power of documentary work, which is ultimately simple: we can help to build relationships and understanding." Her two submitted videos exemplify this, as she clearly strives to focus on the people in the story and capture their thoughts, feelings and concerns. The first one, about the Islamic Center in Florida where the Orlando shooter attended, is a thoughtful piece about a community in shock over what has just happened. The other video, about health workers combatting the Zika virus in Puerto Rico, shows the workers concern for their clients, yet also their warmth, humanity and even humor while dealing with such a devastating disease. In both pieces, Anna has clearly spent considerable time with her subjects. As Maggie Steber, a National Geographic photographer, notes in her reference letter, "Listening is something a lot of photographers fail to do but Anna spends a lot of time doing that before beginning projects." Chad Stevens, one of her professors, reiterates this, saying, "People trust her, and her work is thoughtful and respectful of the people she photographs."
Top