2018 Recipients
This is the Foundation's eleventh year of providing scholarships to talented high school, college and graduate students.
Once again, the Foundation received hundreds of applications from across the country. Along with their portfolio of work, recipients were chosen based on several criteria, including financial need, an essay, letters of reference and their school transcript.
The Foundation's guest judges this year were, once again, Steve Bodinet, formerly of KTVK-KPHO, Channel 3, Phoenix and Elise Wilson, of Aspen PRO Media, Arizona.
High School:
Six high school students each received a Nikon D3500 camera with lenses, carrying case and memory card.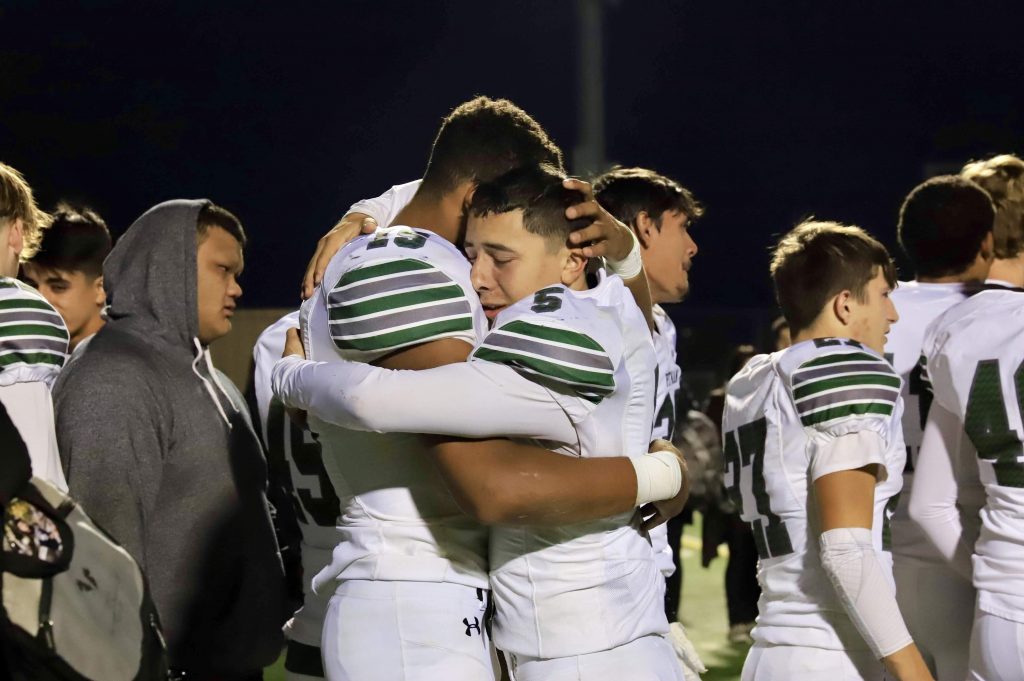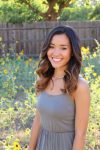 Elyse Bucheli
John H. Pitman High School
Turlock, California
The images submitted by Elyse Bucheli were taken in her senior year of high school. Each one clearly shows her interest in capturing the human emotions on the faces of competing high school athletes. In her essay she describes what is happening at the moment and the viewer is able to recognize sadness, determination and emotion on the faces without relying on words. She clearly demonstrates what it takes to be a photojournalist. In the words of her photography instructor William Creighton, "From early on, Elyse demonstrated a natural eye for photographic composition and consistently produced imagery that was at the top of the class." In addition to being a talented sports photographer, Elyse is on the varsity volleyball team, a track and field team member and, an active participant on the yearbook staff. Vicente Rosales, Elyse's yearbook advisor points out that she "has taken the position of photography co-editor with passion and commitment to creating one of the best yearbooks that Pitman High School has ever seen" while finding the time to participate in several extracurricular organizations and school activities.
---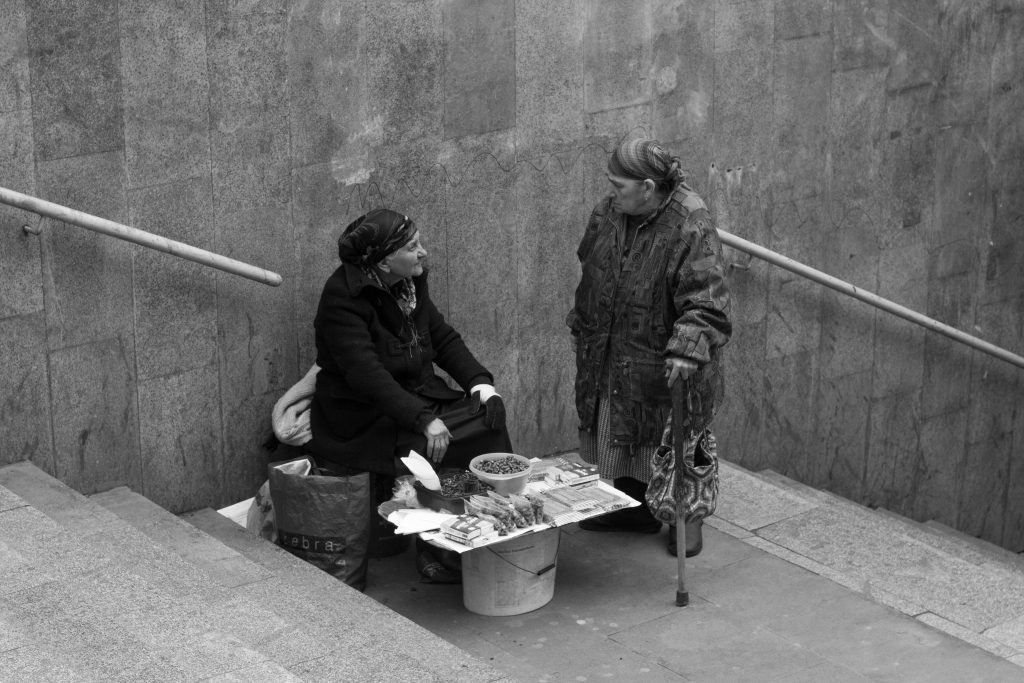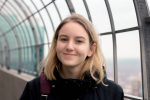 Elizabeth Gourley
Crawfordsville High School
Crawfordsville, Indiana
Elizabeth's perspective on the world is, in her words, unique, having been the recipient of the opportunities and rewards that come from living in Ukraine, Kyrgyzstan and the Republic of Georgia. She is the second of six children and the daughter of missionaries currently living in Tbilisi, Georgia. Her visual arts teacher, Charissa Ajayi, refers to her as a budding artist and "diamond in the rough … who is innovative, self-motivated and dedicated!" According to Morgan Rainwater, a teacher in Crawfordsville High School, Elizabeth is fluent in Russian and can speak some Georgian, adding that she also excels in playing the violin and has plans to study music and photography in college. She has mastered the elements of what makes a good photograph and her submissions in black and white show a strong interest in portraying the lives of the everyday people that she encountered while living in Tbilisi, Georgia. One compelling image of a street painter selling his art to passing tourists perfectly catches his expression as he is momentarily distracted from his work. Elizabeth writes "Photography has allowed me to see the world in a new way and step outside of my comfort zone."
---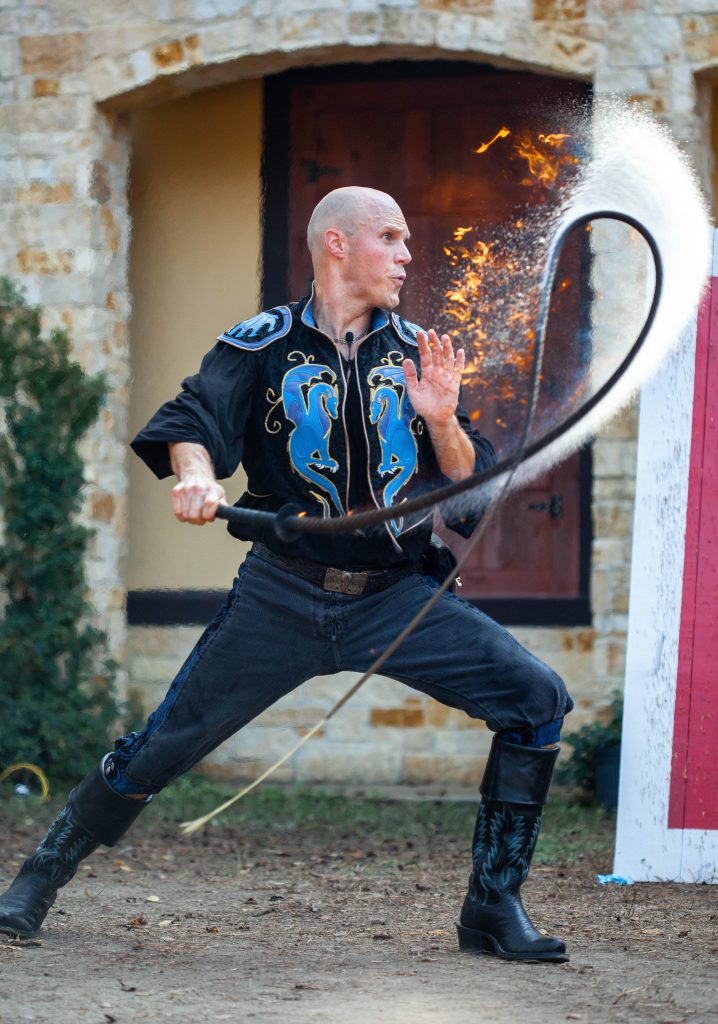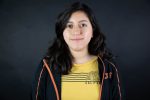 Erica Grifaldo
Navasota High School
Navasota, Texas
Photojournalism is more than a hobby to Erica Grifaldo. She chose photography courses over other extracurricular activities, even dropping her athletic and band periods in order to take photography classes. Additionally, she photographs school football games and volunteers her time to take photos for her local library. Homer Leal, Erica's photography teacher, has high praise for the enthusiasm and dedication that she brings to the art form. In his words, "She takes cameras home over the weekend with different lenses just to play around and on Monday she comes in and asks for feedback." Her teachers were quick to point out that her hard work has paid off with her receiving an honorable mention in a prestigious photography competition. The images submitted to the James Alan Cox Foundation show a deep interest in capturing people during activities that define their lives. She admits to being somewhat reserved and an observer of details, emotions and reactions … all-important qualities in a photojournalist. In her words, "Without photography, we wouldn't be able to capture those significant memories in history and I enjoy providing people with those lasting moments."
---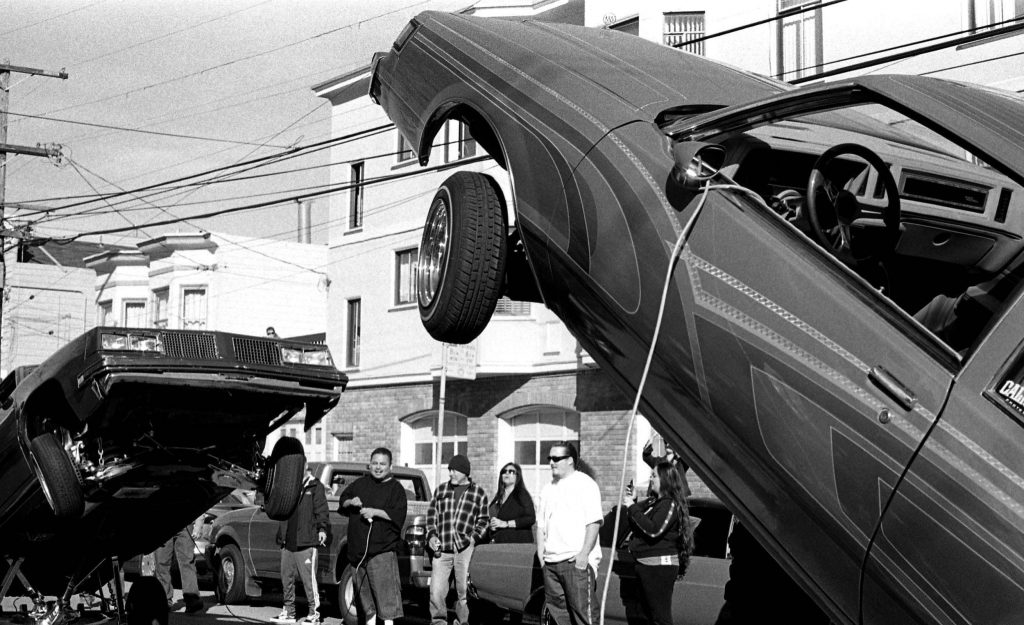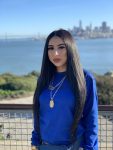 Sofia Lopez
Everest Public High School
Redwood City, California
"I believe in the power of photojournalism to ignite social justice in the world," writes Sofia Lopez in her application essay. She calls herself an artivist who believes in using photography as a catalyst for change. Vanessa Woods, her photography instructor at Sacred Heart Preparatory writes, "Sofia's motivation and drive during her time in the Sacred Heart Prep photo program generated an exciting portfolio that showcases her unique vision, mature style, and creative risk-taking." Sofia explains that she focuses on documentary because she wants to give a voice to the stories of marginalized Chicano communities and bring awareness to the hardships they encounter. The black and white images she submitted are a result of her travels to the Mexican American neighborhoods of East Los Angeles, Southeast San Diego and San Francisco's Mission District. Dr. Mia Diaz-Edelman, another one of Sofia's teachers, says, "… she lovingly and generously shines the light of beauty, truth, hardship and resilience upon her beloved communities." As a first-generation American daughter of Mexican parents, she will be the first person in her family to go to college.
---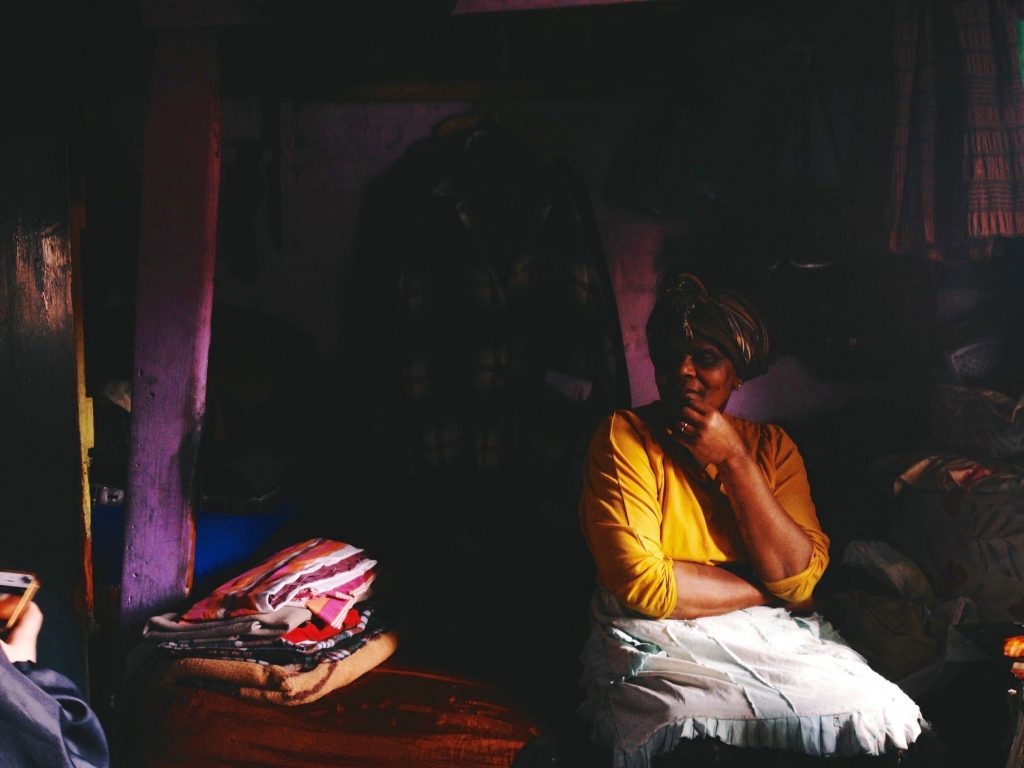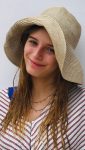 Mia Lynch
American International School of Cape Town
Cape Town, South Africa
Mia is a US citizen who moved with her family to Cape Town when she was in elementary school and is portrayed as a dedicated and hardworking student with an analytical mind. Her interest in photography inspired her to start an after-school photography club in 2017. According to Melissa Joseph, her Business Studies teacher, she had to recruit students and enlist the services of a professional photographer whom she assisted in instructing the club members in the use of cameras. Mr. Lamprecht, her world history teacher, writes of an even earlier interest in photography. "Mia took part in the 'iPhoneography by Apple,' a photography competition in 2014, in which she placed first." Mia's version of the competition adds, "It was only when the organizers contacted me that they realized they were dealing with a 14-year-old teenager!" All students in Mia's school must acquire a minimum of 50 hours of community service in order to graduate and she had a total of 118.5 hours when Ms. Joseph's recommendation was written. In addition, she had completed the Bronze level for the Duke of Edinburgh award which is one of the world's leading youth achievement awards.
---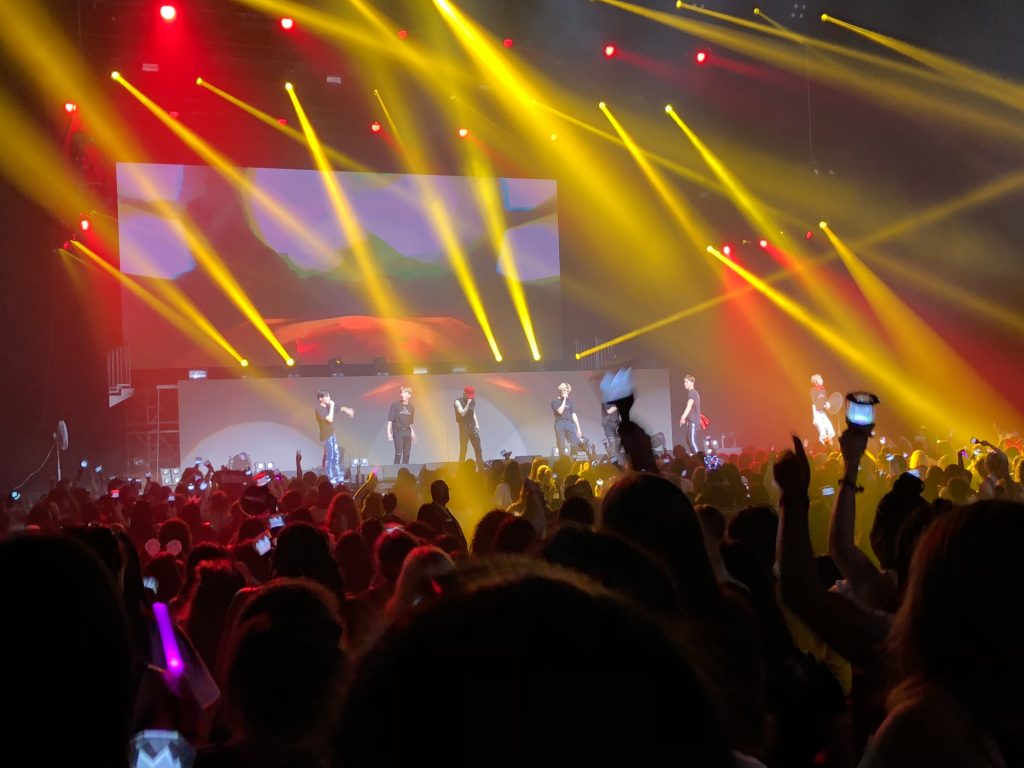 Madelynn Luckey Photo Sample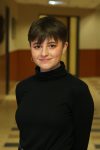 Madelynn Luckey
Conroe High School
Conroe, Texas
One of Madelynn Luckey's dreams came true when she won a DSLR camera in the James Alan Cox Foundation's competition. In her application essay she states, "… if I win, I could reach people through my work." She points out the power that a photograph can have on people throughout the world when it is part of a news story and the importance of truthful reporting. Madelynn writes, "Photojournalism is a way to get news and world problems across to people and their families." Her photo submissions, which are all diverse (such as a student in pre-production on a video shoot or hunters in a field) are all striking, with one, of a concert, being particularly colorful and vivid. Brett Landry, Madelynn's audio video production instructor reports that Madelynn was the executive producer of the news show and was in charge of all aspects of production including making all decisions regarding the daily newscast. He writes, "She is a natural leader and is a very talented photographer and videographer." Another teacher, Jeffrey Schall, writes that she "was always a great student and one of the best I have encountered in my 25 years at Conroe High School."
---
College:
Five college students each received a $2,500 scholarship, payable to their school.
Christy Achen Video Sample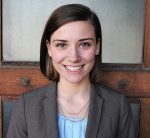 Christy Achen
Utah State University
Logan, Utah
Christy Achen grew up on a dairy farm and is passionate about farming and agriculture. She realizes, though, that many people don't know much about this way of life – hence her mission to report on this profession. As she states in her application essay, "I have a passion for teaching people about agriculture and found that I could tell stories of farming and food through journalism." Her submitted videos do exactly that, with the first being a fun piece about preparing for the rodeo, and in particular practicing calf roping. The second is a sobering look at the struggle American dairy farmers are currently facing, with many even going out of business. Christy's reference letters are particularly strong, with Abby Bauer, the Associate Editor at Hoard's Dairyman, where Christy interned, saying that she was "the most capable intern we have had in many years in photography and videography." She did it all she says: wrote for the print magazine, the e-newsletter, visited farms to write stories – and still does freelance for them. Chris Garff, one of her professors, also states in his reference letter that he looks "forward to her stories each week" and that he has "seen her grow into a wonderful multi-media journalist."
---
Skyler Ballard Video Sample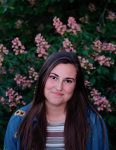 Skyler Ballard
Western Kentucky University
Bowling Green, Kentucky
In her application essay, Skyler Ballard writes, "Everything I am is because of the stories my novelist mother used to make up and read aloud to me in bed as a child." When she went to college and wanted to emulate her mom, she "found that telling stories through video is the closest equivalent to writing." And, indeed, her submitted pieces are truly "video storytelling," with the first being a wonderful portrait of a man who started the first African-American sailing club in Baltimore. The second, about the Ride the Rockies bike tour, is another great "story," with insightful interviews, good use of music, and gorgeous scenery. Tim Broekema, one of Skyler's professors, writes a glowing reference letter for her, noting, in particular, how she has grown since starting college. "As a professor for close to two decades now I have found out that the real joy in this job is to see students grow into what they wish to become." Another instructor, Jonathan Adams, also notes that she is a hard worker and can seemingly do it all, from working on "our student newspaper The Herald and the university magazine, Talisman" to acting as "an officer in our NPPA student chapter."
---
Michelle Hanks Video Sample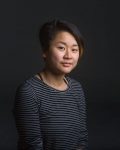 Michelle Hanks
Western Kentucky University
Bowling Green, Kentucky
In Michelle Hanks' application essay, she says: "I believe visual storytelling has the power to connect people who have different upbringings and values. I want my videos or photos to provoke empathy and give the viewer a deeper understanding of the person whose story I'm telling." Her two submitted videos do just that, with the first being a beautiful piece about of an 83-year-old farmer who is still working his fields. Visually striking, it also includes excellent interviews with both the farmer and his son. Her other video, about a young man working with children at a community center, is a moving piece and wonderfully captures the tender interactions between the young man and the children he cares for. Both of Michelle's reference letters are very strong, with each describing how hard she has worked in college to perfect her craft. Brian Nguyen, an instructor, in fact notes that Michelle has worked with many organizations to gain further experience, including Louisville Public Media and the highly selective Asian American Journalist Association's VOICES. Tim Broekema, a professor, is also highly complimentary and says that money invested in Michelle "would be an expense with significant payout for years to come as she travels thru this industry."
---
Ayanna Likens Video Sample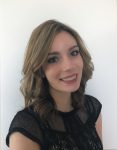 Ayanna Likens
Utah State University
Logan, Utah
Ayanna, as her professor, Chris Garff, says "is a go-getter" and "always the first person to take story ideas and run with them." Never one to just be assigned a story, she is constantly looking for a new story – or a new angle to a story. "Every single day," she says, "I wake up feeling excited to meet someone new, learn their story, and tell it." She also feels strongly about the power of photojournalism. "We truly have the power," she says, "to change the world." This is highlighted in her submitted videos, with one being about No Kill Shelters in the area, and another about a small town in Utah trying to deal with the horrific problem of veteran suicide, even creating a monument in honor of those who have died. Not assigned this story, Ayanna freelanced the piece and it ended up airing on three Salt Lake City stations. Another one of her references, Marchelle Lee, an Executive Producer for the TV show, Good Things Utah, where Ayanna interned, also writes that she "is self-driven" and, during her summer with them, "excelled at coming up with segments ideas (and even booked a few of her own)."
---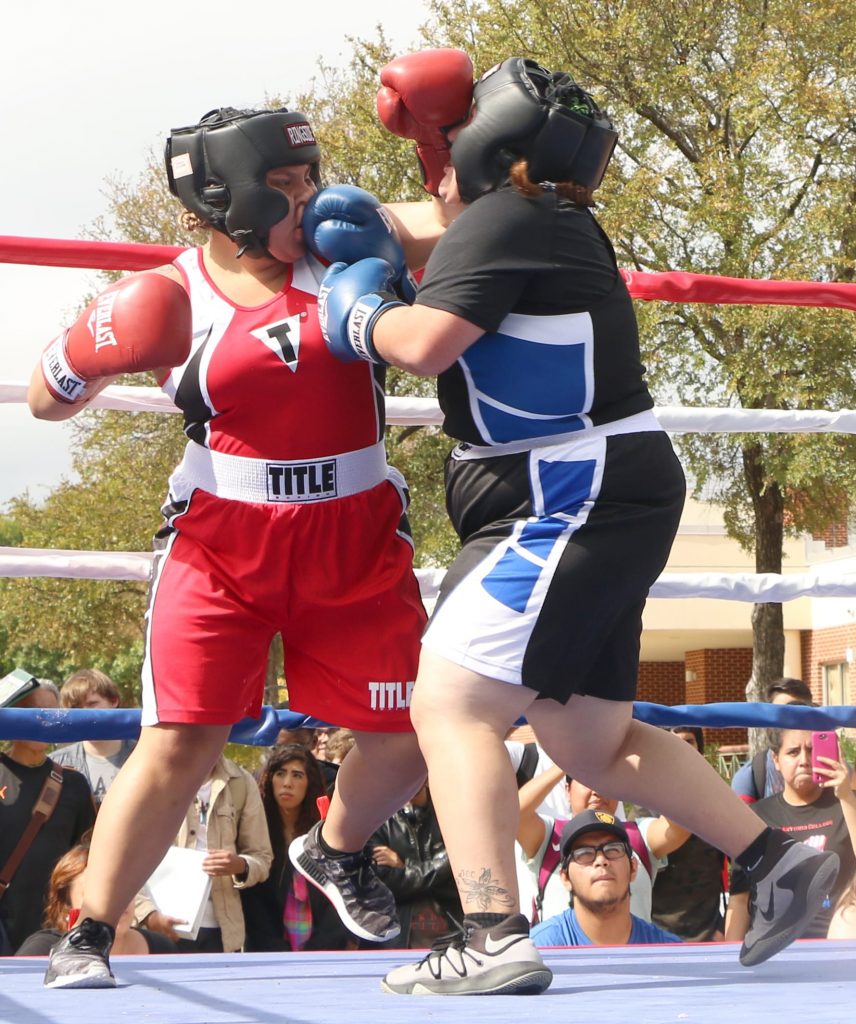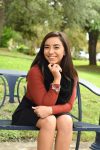 Brianna Silva – Still Photography Winner
San Antonio College
San Antonio, Texas
Brianna Silva is an exceptional photojournalist, as demonstrated by the fact that she is our first college scholarship winner to have also won a camera from us as a high school student. While she is, according to her professor, Yuk-Kwong Edmund Lo "an all-around photojournalist with many tools in her bag" and can shoot any story, her specialty is sports photography. In fact, her goal is to become an ESPN photographer. She is well on her way to achieving this, even in an often male-dominated profession. As she states in her essay, "In 2014, I covered a televised boxing event, and out of the 19 photographers there, I was the only female." Her submitted photos, while all of different sporting events – boxing, basketball, soccer – are all intense and dynamic, capturing the exact perfect moment in each shot. While both of Brianna's reference letters attest to the fact that she is a nice, approachable person and a team player, she also has "a steely constitution" according to Irene Abrego, her Journalism Instructor. She can "stand up for herself when coaches or police try to shoo her away from the work at hand and while she was required to ride herd on a gang of staff photographers."
---
Graduate Students:
One graduate student received a $2,500 scholarship, payable to her school.
McKenzie Pavacich Video Sample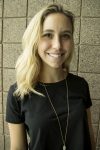 McKenzie Pavacich
Arizona State University
Phoenix, Arizona
McKenzie Pavacich was introduced to shooting video while in college. It was there that she learned about "the additional dimensions that storytelling through video offered." After enrolling in the Master's program at ASU, she said she was further "exposed to a much more extensive realm of visual storytelling" and "fell in love again" with the medium. Her submitted videos exemplify this passion and talent. While both are professional and first-class work, they are also completely different and utilize very different formats. The first one, a bit more traditional, is an informative piece about students handling stress during college. The second one, about an Olympic gold medalist and his current life and goals, is a beautiful video, which is almost poetic in its use of unique camera shots and striking close-ups. Alex Lancial, an ASU faculty member, notes in her reference letter for McKenzie, that she "has a proclivity for finding interesting sources" while Aric Johnson, an ASU advisor, is further impressed that she can manage her school work while "handling media relations for the wrestling team." It "makes her accomplishments that much more impressive."
---
A second graduate student received a $1,500 scholarship, payable to her school.
Rebecca Blandon Video Sample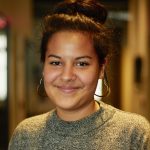 Rebecca Blandon – Honorable Mention
New York University
New York, New York
Rebecca Blandon, in her application essay, writes, "As a former Neuroscience major, I've always been fascinated by perspective and the limited perception that we as human beings have." Photojournalism, for her, brings us "closer to the things we know very little about." Her submitted videos, completely different in subject matter and style, do just that: open the viewers' minds – and sometimes hearts – to something new and intriguing. Her first piece, about ambient audiovisual shows held in Brooklyn churches, is fun, visually stunning and definitely something new. The second one, shot in Belfast, is about the interface barriers that segregate Catholic and Protestant communities. It is a thoroughly unique take on "The Troubles" in Northern Ireland. As Marcia Rock, Director of News and Documentary at NYU, succinctly says about Rebecca, "She is always looking for stories that reflect diversity and unheard voices." Rachel Swarns, a professor at NYU who hired Rebecca as a research assistant, also notes that she has the necessary skills needed to be a great journalist: "thorough reporting; superior organization; consistency in meeting deadlines and a creative eye."
---
Top