2020 Recipients
This is the Foundation's 13th year of providing scholarships to talented high school, college and graduate students.
Once again, the Foundation received hundreds of applications from across the country. Along with their portfolio of work, recipients were chosen based on several criteria, including financial need, an essay, letters of reference and their school transcript.
The Foundation's guest judges this year were, once again, Steve Bodinet, formerly of KTVK-KPHO, Channel 3, Phoenix and Elise Wilson, of Aspen PRO Media, Arizona.
High School:
Five high school students each received a Canon EOS Rebel T7 DSLR Camera with lenses, memory card and back pack.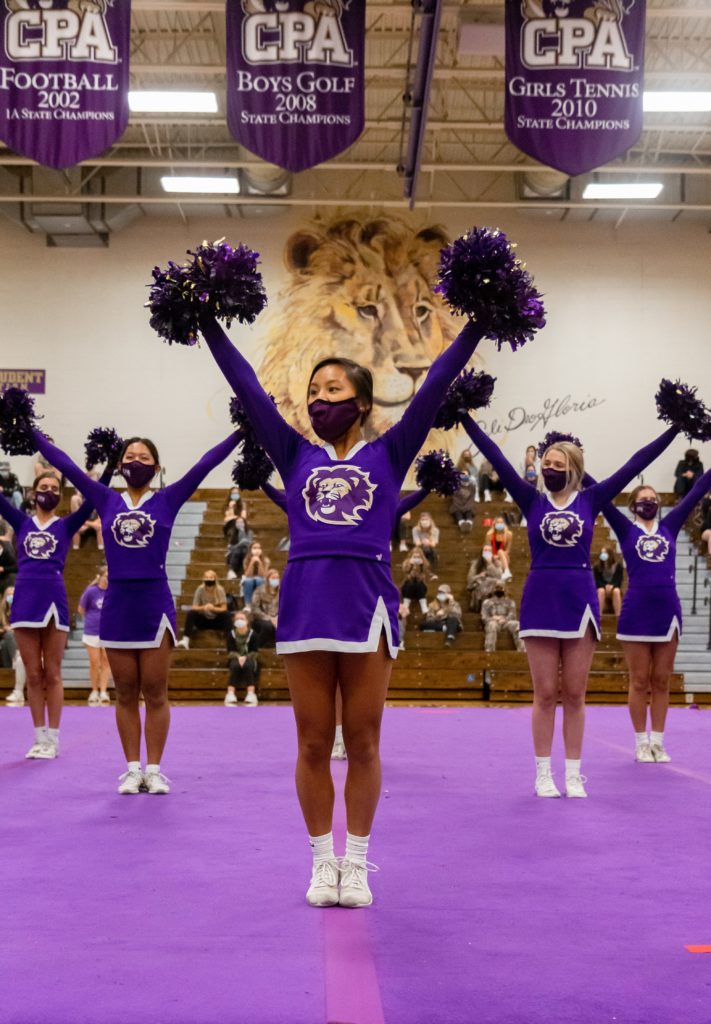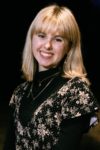 Chloe Amyx
Christ Presbyterian Academy
Nashville, Tennessee
In Chloe's words, her camera "has allowed me to meet and photograph people from all walks of life … and capture intimate moments between complete strangers. I was enthralled by the stories and emotions that photography can evoke." She responded to our urging of student applicants to show how their communities were responding to the pandemic by submitting images of masked school cheerleaders and a young man in a barbershop among others. "I photographed a man getting a haircut to illustrate that even mundane things are a challenge with COVID-19." Heather Nagel, Chloe's Journalism Adviser notes that Chloe earned the title of Head Photographer of the yearbook in her junior year and writes enthusiastically of her leadership and photography skills. "Her photos are consistently some of the most creative … and she has the technical knowledge needed in order to use the software and tweak the settings on her camera." Kendra Posey, an English teacher at the Academy points out that the school yearbook has won best overall for the state year after year. She writes glowingly that Chloe "turns photos into art. All of life is her studio and pixilation her paint brush." She "shares the gift of 'seeing' the world she walks through in her beautiful photographs."
---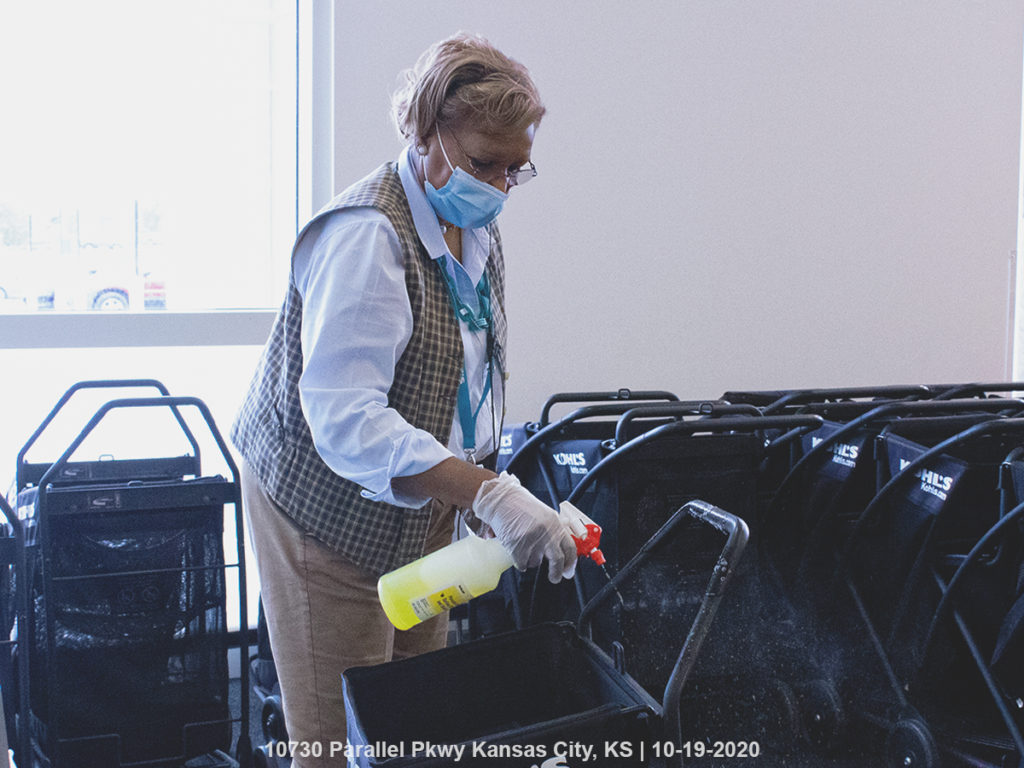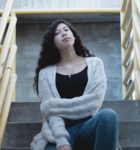 Marleny Ceron
Sumner Academy of Arts and Science
Kansas City, Kansas
Marleny responded to the effects of the pandemic and subsequent societal restrictions on her community through the powerful images she submitted with her application and additional commentary. "I would have never imagined that my sister and I would one day have to learn orchestra, a class that depends on the active interaction between students, through a screen." She wisely explains the insight gained through this experience: "I wish to keep capturing moments like this; moments that together, make up the history we eventually study and hopefully, learn from." Marleny did not own a camera and her only access to one was through her church. Michael Platt, a teacher at her school, writes that she is a dedicated volunteer for her church and "helps manage the cameras, monitors and projectors so members may be able to view services from the comfort and safety of their home" during COVID. Martha DeVries, College and Career Coordinator at her school writes that Marleny hopes to study graphic design in college and has taken it upon herself to learn various elements of graphic design on her own which are not offered at her high school. "She is truly an accomplished young woman with a passion for finding the beautiful in the everyday moments which define human experience".
---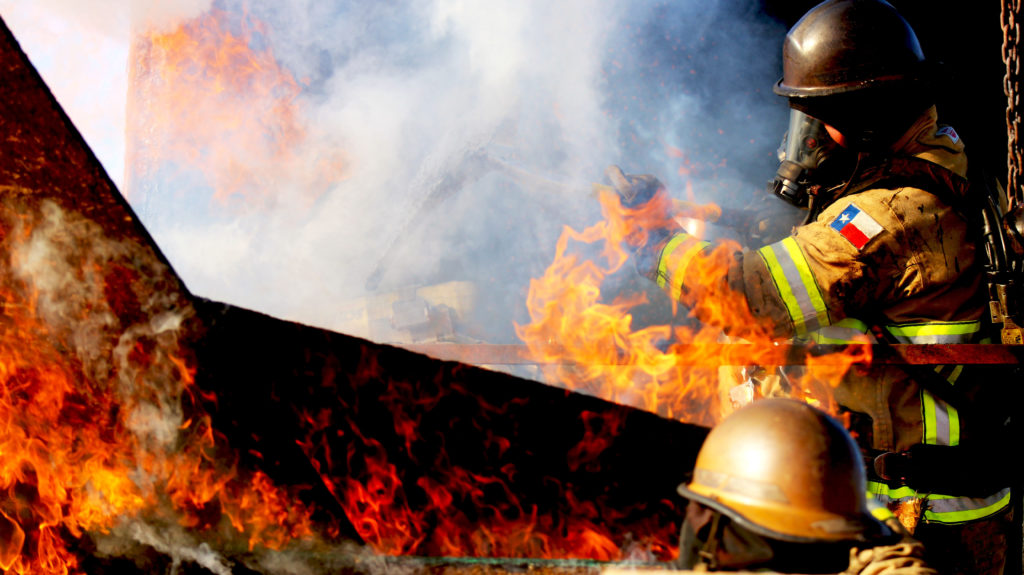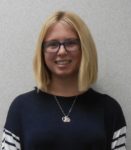 Casee Harl
Lake Dallas High School
Corinth, Texas
Casee receives high praise from the teachers who wrote to us with letters of recommendation. Her AP World History teacher, Shawn Baldwin, points out that she is an exceptional student coming from a highly esteemed family of educators and ranks 10th in her class. In Casee's words, "When I was nine, I sought out a way to express myself. That came in the form of photography." She taught herself to use a camera and eventually became the editor of her yearbook program. For the competition, Casee submitted images that tell the story of second year fire students learning the skills necessary to survive fires. "As if her academic prowess weren't impressive enough," writes Shawn Baldwin, "she checks all of the boxes when it comes to her extracurricular activities and hobbies." In addition to an excellent academic record, involvement in producing projects for the fire academy, EMT training, and serving as a yearbook editor, she is a competitive swimmer and involved in the Fellowship of Christian Athletes. Jeffrey St. John, Casee's Physics teacher, adds, "Casee works tirelessly at everything she undertakes and is highly successful." He further says, "I promise you she will make you proud of your choice."
---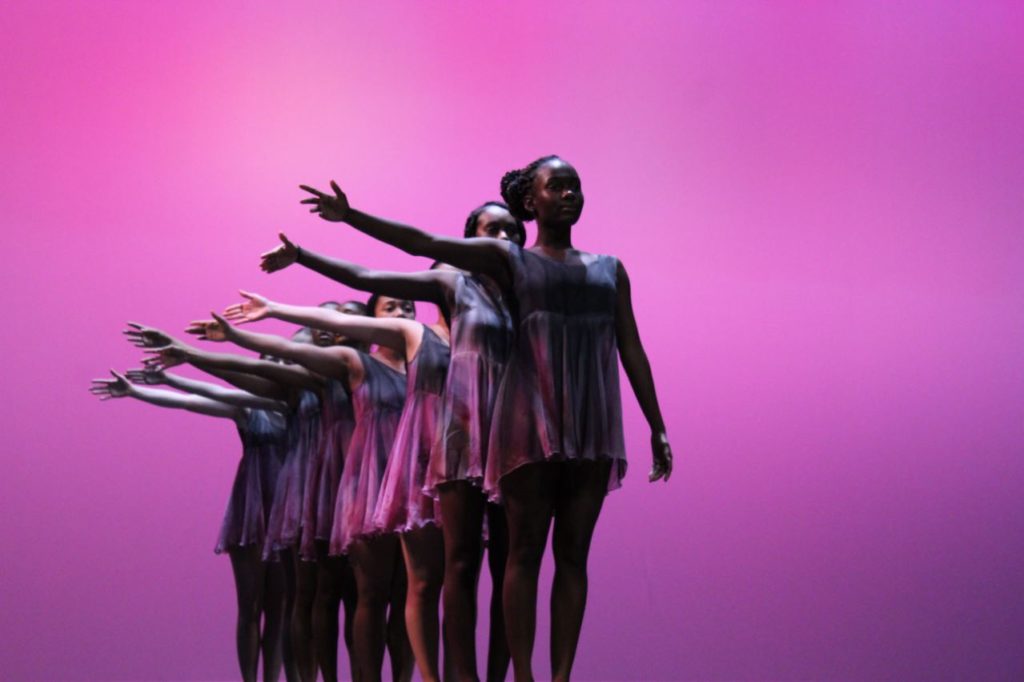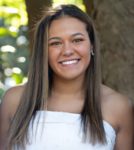 Savannah Mercedes Hernandez
Marietta High School
Marietta, Georgia
"I have discovered the impact of photographs and their ability to transcend barriers (such as language) and their power to evoke emotion in people," writes Savannah Hernandez. Andrea Lyons, an English teacher at her high school and a school newspaper adviser, says that "Savannah now leads the paper as Editor-In-Chief as a junior and will continue to do so her senior year." She also notes that "For three years in a row, with Savannah on the newspaper staff, the paper has received the highest rating of Superior and won the General Excellence Award, which is the highest honor for a newspaper in the large high school division for Georgia Scholastic Press Association." The photographs she submitted to the Foundation were taken at a Teen Summit event aimed at making teenagers aware of sexual abuse and violence. Beautiful and rich with color, they depict dancers with backdrops of prominent figures, such as Maya Angelou, who, Savannah writes, is "a reminder of the strength of a survivor supporting those that came after her." Luke Burch, her Physics teacher, says that Savannah is "taking the most difficult courses our school offers" and that she "has shown herself to be a thinker, balanced, and extremely resilient."
---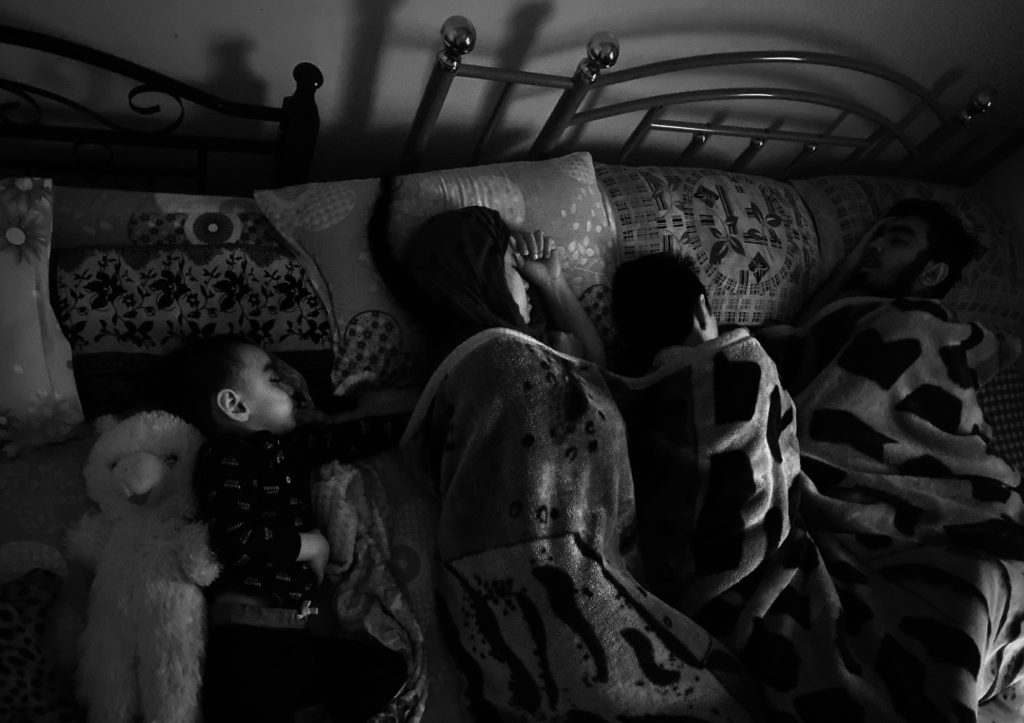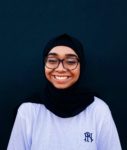 Lucki Islam
Dreamyard Preparatory
The Bronx, New York
"In life, many things can sometimes feel out of reach. There was never a clear story line for me, only blurry images of what could lie ahead. I was initiated by street corners and barbecue parties on the block. My feet are buried in the soil of the South Bronx," writes Lucki as a way of introducing herself. A teacher, Ryan Moore, writes: "Dreamyard Preparatory High School can be a difficult place to go to school. It is located in one of the poorest communities in the South Bronx." Lucki learned photojournalism through the Bronx Documentary Center and takes advanced photojournalism classes twice a week. Living in a one-bedroom apartment with her parents and three younger brothers during the pandemic was extremely challenging and she used this period to document the debilitating impact of COVID on the South Bronx while telling the story of her own personal struggle of celebrating Ramadan while being quarantined. Teacher Steven Cruz notes that "Lucki's work was so inspiring it has been featured in numerous online exhibitions and her work and personal story has been highlighted on various local news outlets." Each of Lucki's photo submissions is in black and white and we learned that she takes her pictures on film – rare for anyone these days, particularly a high school student.
---
College:
Five college students each received a $2,500 scholarship, payable to their school. Four awards were for video work, while one award was for still photography.
Video Awards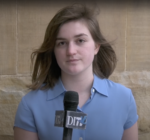 Emily Callahan
University of Iowa
Iowa City, Iowa
Emily Callahan, during the 2019-20 school year, was chosen to be the news director at her school's TV station, the Daily Iowan TV. A demanding job, it required her, according to Charles Munro, a school lecturer and Daily Iowan coach, "to manage a 12-person staff, make editorial decisions against deadline – some under intense pressure – and to shoot, write, and edit video for daily live news programs." Despite being the youngest person to ever serve in this position, she excelled at it and the station, according to Jon Rawson, with the Big Ten Network, "was awarded the Iowa Broadcast News Association's (IBNA) Best Student Newscast for 2019." Along with the numerous responsibilities of this intense job, Emily also still managed to produce exceptional videos on her own, as exemplified by the pieces she submitted to the foundation. The first one, about the 2020 Iowa caucuses is a fascinating local look at last year's political cycle, while the second one is about removing confederate statues in Richmond, Virginia, another important 2020 news story. Emily, in her application essay, says she loves video work, as it allows "the sources to speak directly to the audience" and "the audience to experience news, instead of simply read it."
---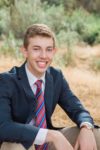 Joshua Sprigg Davis
Utah State University
Logan, Utah
Joshua Sprigg Davis seemingly doesn't sleep. Nathan Laursen, Media Program Coordinator for Utah State and one of Josh's references, writes that in the first year of joining their team, Josh "helped us produce more than 90 video projects. This includes launching two new series that he created and acts as producer, editor, director and talent." And this isn't just mass production – it is also quality content. According to Mr. Laursen, the episodes Josh produced "have contributed to a 94% increase in our views and downloads when compared to the same time span last year." Along with producing popular and engaging videos, Joshua is also determined to create factual content. As he says in his application essay, "I have a strong desire to bring accurate stories to the forefront of my work." He does all of this with his two submitted videos, with the first being about local restaurants adjusting to COVID and the second one a profile about a candidate for the Utah State Robbins Award for Artistic Excellence. Along with his many talents, both reference letters also speak of Joshua's exceptional personal qualities. Chris Garff, a professor, says that "Josh's academic accomplishments are rivaled only by his personal strengths."
---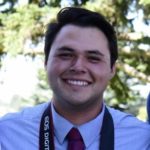 Nathaniel Gillis
Utah State University
Logan, Utah
Nathaniel Gillis loves how photojournalism is, in his words, really "story telling" and, in particular, story telling that can shed a light on different communities and hence, unique perspectives. As a Native American, he says that "I grew up in a community where my family was different and, as I have grown, I have realized the importance of having different perspectives in our lives." He also wants to "have a positive impact on the community around me." The videos he submitted with his application do just that. Instructional and interesting, they are also fun and light-hearted: truly a breath of fresh air during the pandemic. The first one is about students helping microchip dogs, while the second one concerns a family-friendly event featuring alpacas (Alpacalypse!). Nathaniel's reference letters also speak to his personal strengths, as well as his academic accomplishments. Chris Garff, a professor, references these qualities ("well-loved by his peers"), as does Brian Champagne, another professor. The latter, in fact, provides a specific example. He recounts how a neighbor of his passed away and the family requested that he shoot the graveside service for family who couldn't attend. When Brian came down with COVID, "Nathaniel volunteered to do the shoot even though he had no access to a car."
---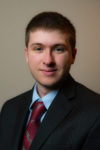 Lucas Pruitt
University of North Carolina at Chapel Hill
Chapel Hill, North Carolina
Lucas Pruitt, who loves photojournalism and says his "camera has given me the most transformative experiences and enabled me to meet the most incredible people," is already being recognized for his work. As Brian Storm, from the company MediaStorm and one of Lucas' references, states in his letter: "His work has won recognition in Hearst Journalism Awards, College Photographer of the Year, Telly Awards, and Boone Film Festival." He also notes that he has already "found his niche in outdoor and environmental storytelling." This high quality of work, in a specific subject matter, is exemplified in both of his submitted videos, with the first being an intriguing portrait of an outdoor enthusiast and trail builder in western North Carolina. The second video describes how Lucas has developed strategies for dealing with COVID by building a mountain bike trail system. Patrick Davison, one of his professors and the coordinator of a school trip to Belize to document climate change, also references Lucas' leadership abilities. Along with assisting him as a TA, Lucas also served on the Belize trip "as a leader in the Video Team and the story he co-shot and edited won an Award of Excellence in CPOY" (College Photographer of the Year).
College Still Awards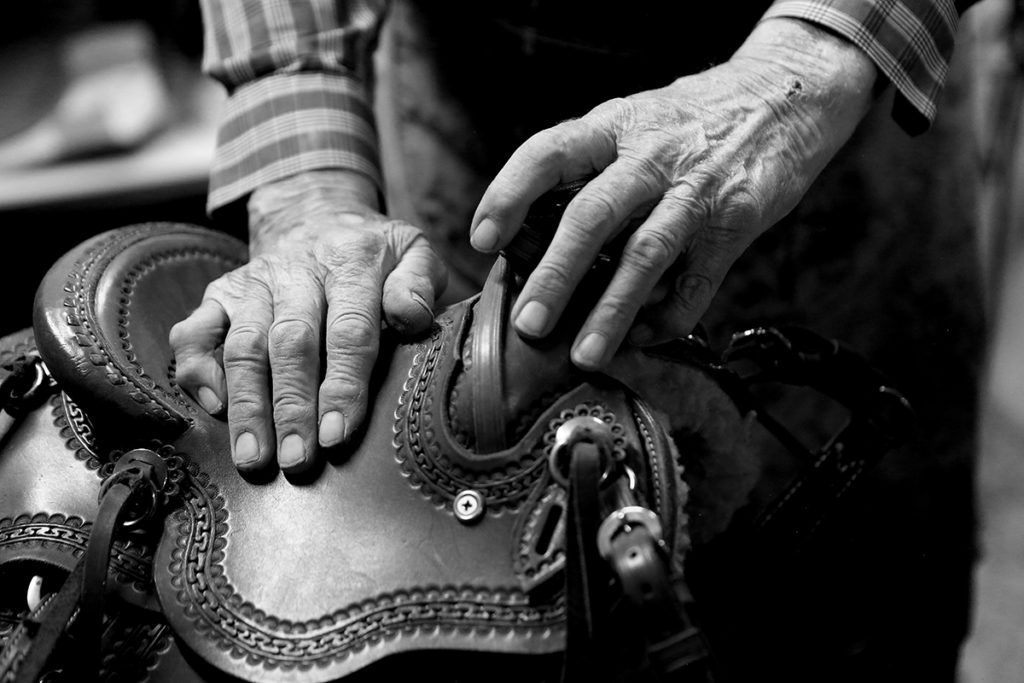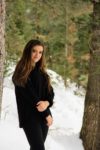 Brooke Jenkins
Utah Valley University
Orem, Utah
Brooke Jenkins submitted a beautiful essay with her application. Extremely poetic, she begins with a discussion of her name and how it could be associated with another type of brook, a body of water that "reflects light and nourishes passing travelers." She goes on: "My educational goals are a beautiful echo of what my name entails. … I plan to reflect light farther down the mountain to those in need. I want to help exemplify the beauty and positivity that exists in the world through the use of image storytelling." Her submitted images exemplify that, in a wonderful black and white series of a saddle maker. Showing the beauty and detail of his work, they also reveal a bit of his personality. Kayli Duprest, services coordinator at the Center for Women and Children in Crisis where Brooke works, talks about Brooke's deep empathy for others and how she "has such a compassionate soul, and wants to do good and help others …" Karen Welch, who owns a photography studio where Brooke is an assistant, also notes this quality, along with her skills as a photographer. She says she has seen Brooke work "with dedication, heart, and always trying to better her craft."
---
Graduate Student:
One graduate student received a $2,500 scholarship, payable to his school.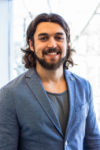 Mykhailo Bogdanov
DePaul University
Chicago, Illinois
Mykhailo Bogdanov, a previous scholarship recipient as an undergraduate student, received another award this year for his graduate work. With a focus on environmental studies in his Master's program, he intends to use his background in photojournalism, according to professor Dana M. Kupper, "to communicate the important issues of today, and create change in the world." As Mykhailo himself states in his essay: "I believe that the purpose of films should not only be an entertainment, but a tool that helps to educate and bring awareness to matters that are important." Mykhailo submitted two very compelling pieces with his application, with the first being a personal account concerning COVID and his own feelings of isolation during the pandemic. The second is equally moving and is about a young lawyer considering the priesthood. Honest and touching, they also demonstrate, as Eric Marsh, another professor, says in his reference letter, "exceptional performance and relentlessly perceptive thinking." Along with consistently producing high-quality work, Mykhailo is also known at school for his strong work ethic. A Ukrainian immigrant, he has put himself through college, and now graduate school, while working several jobs ("some of them back breaking," according to Professor Kupper) and supporting a young family.
Top