2021 Recipients
This is the Foundation's 14th year of providing scholarships to talented high school, college and graduate students.
Once again, the Foundation received hundreds of applications from across the country. Along with their portfolio of work, recipients were chosen based on several criteria, including financial need, an essay, letters of reference and their school transcript.
The Foundation's guest judges this year were, once again, Steve Bodinet, formerly of KTVK-KPHO, Channel 3, Phoenix and Elise Wilson, of Aspen PRO Media, Arizona.
High School:
Six high school students each received a Canon EOS Rebel T7 DSLR Camera with lenses, memory card and back pack.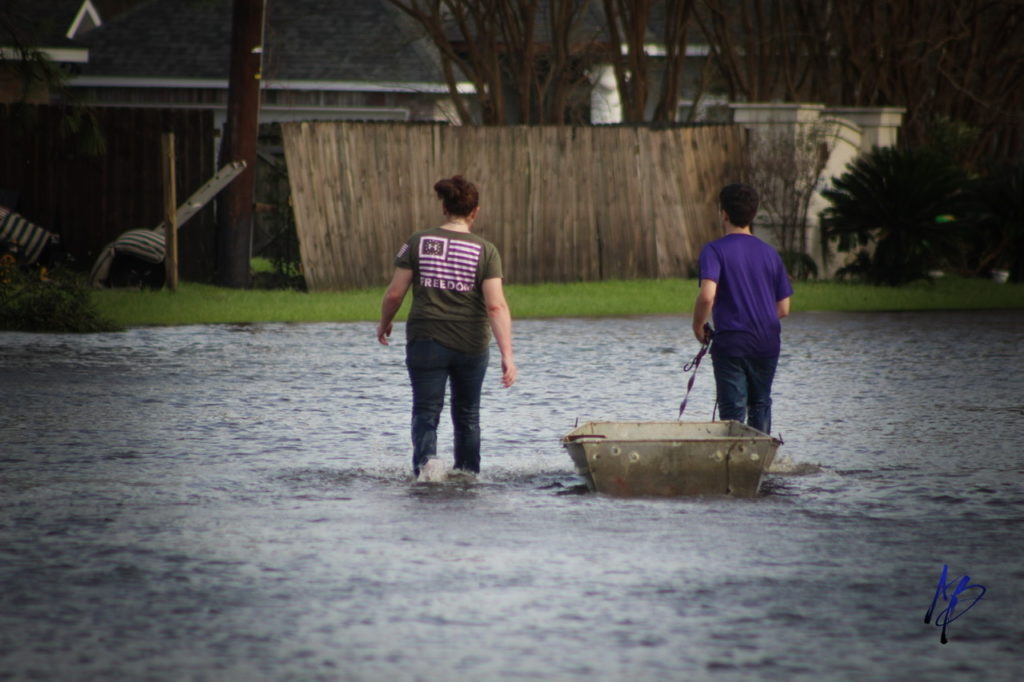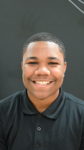 Ashton Broden
Saint James High School
Vacherie, Louisiana
Ashton is from a close knit family of six children who took his passion for photography to the streets of his hometown to record the aftermath of a catastrophic hurricane. In his words, "I never realized that I had a creative side" before enrolling in a digital media class and learning that the images that he was recording "would make the moments of others last forever." His Senior Army Instructor, Linda Colar, writes that Ashton has taken a huge interest in media productions and has produced numerous detailed and inspirational videos that have inspired students and alumni to play an active role in school events as well as receiving accolades from the faculty and staff. "Bright and intelligent, he has consistently maintained a 4.0 GPA and has been recognized on numerous occasions as a role model student." His lead media teacher, Cecile Jones Armant, adds "I have been privileged to know Ashton Broden since his birth" and "I can say with confidence that he is one of the most caring and driven students I've ever taught in my 25 years in education."
---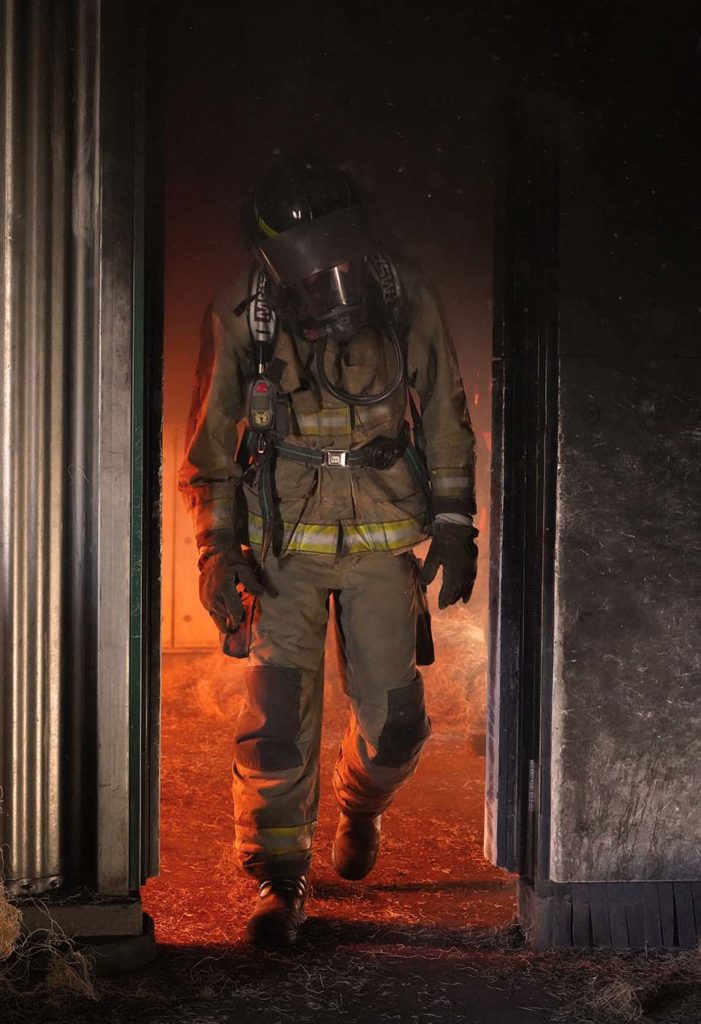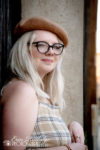 Stephanie Brogdon
Byng High School
Ada, Oklahoma
"Growing up in a world with cutthroat politics, a pandemic, and crippling expectations to fix what the previous generations scuffed up is a lot to put on us," writes Stephanie Brogdon. In her senior year, Stephanie juggled high school, studying graphic design classes at the Technology Center and a job while saving what she could to pay for college. The teachers who wrote letters of recommendation had no doubt that she could accomplish everything she set her mind on. Trey Logsdon, her teacher, wrote: "She is the most efficient student I have encountered in 12 years of teaching." He continues: "I don't know that Stephanie Brogdon has ever wasted a word, an action, a grin, a talent or an opportunity." Her instructor at the Technology Center, Tina Davis, added that working with Stephanie has been a joy. "I have watched her growth into a compassionate and creative thinker." Stephanie told us that she was grateful that the competition pushed her to "produce images that evoke real emotion." Her submissions are vivid images of her peers training to be firefighters and others learning how to fold and present an American flag in a Veterans' Day service. Each one tells a story and that is photojournalism.
---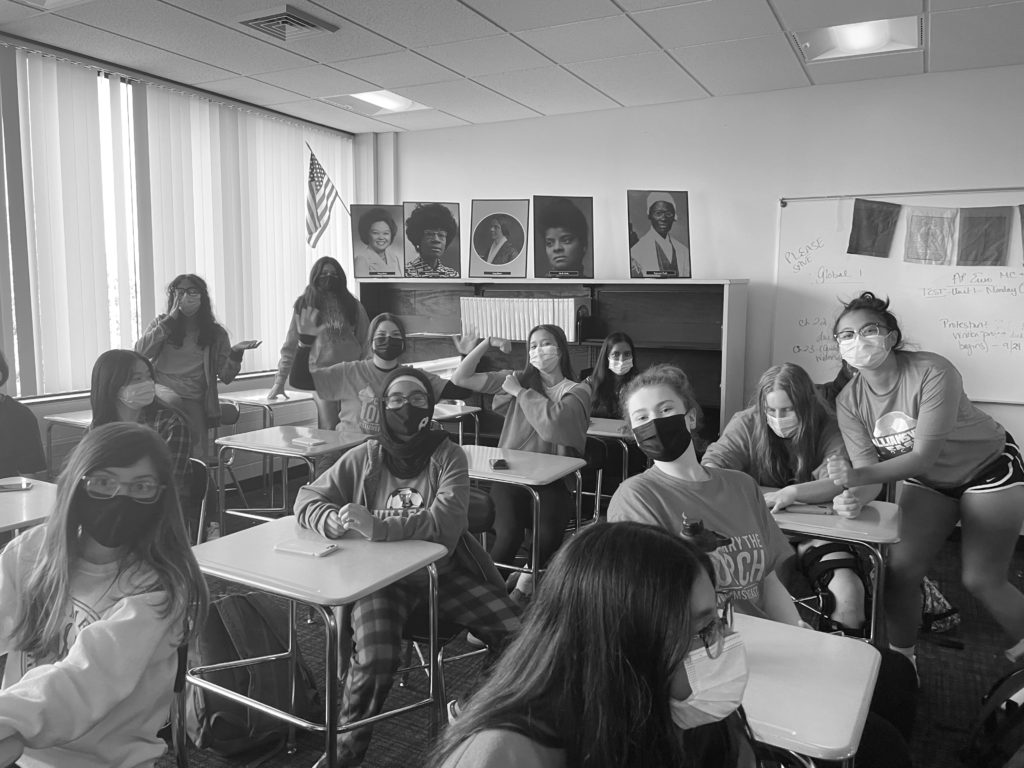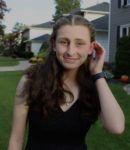 Sarah Brunskill
Williamsville East High School
East Amherst, New York
Sarah had leukemia when she was nine years old and developed a passion for photography during that period of uncertainty. As a Make-A-Wish recipient in the 7th grade, she even chose, as her wish, to meet and learn from photographers Travis Wild and Aaron Chang. The images she submitted with her application portray what life was like during the "two years into this seemingly never-ending pandemic" as well as the pride she feels knowing that her classmates will have lasting memories of their high school days thanks to her photos. She writes of the changes that took place during COVID that affected the classes, clubs, athletic programs, and festivities – some that were moved outdoors in an attempt at normalcy when, sadly, nothing was normal. Suzanne Lewke, her art instructor, writes that Sarah "documented the homecoming events for the yearbook, as well as both the girls and boys soccer team games," along with playing on the girls soccer team. Her math teacher, Emily Pollard, includes a charming personal anecdote telling how Sarah had created a photo print for her using a dark room at school following the death of a pet rabbit. "We live, we forget, and we go on, but with photography, we can look back and remember." – Sarah Brunskill.
---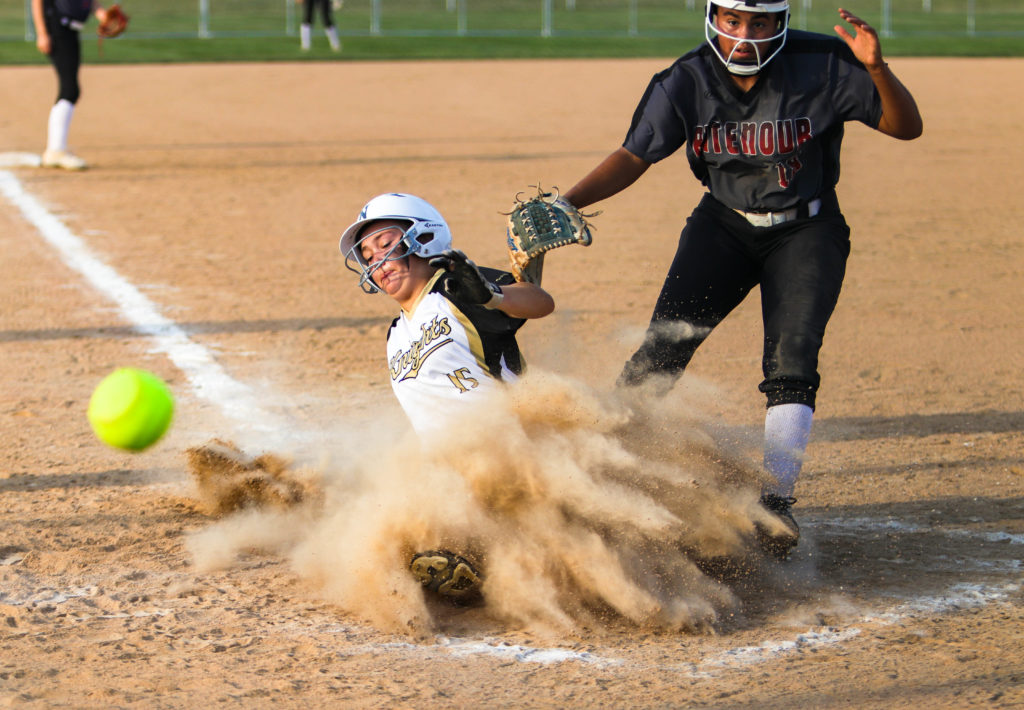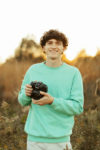 Kyle Button
Francis Howell North High School
Saint Charles, Missouri
"Last year, I signed up for an intro to photography class just to get a credit out of the way. I didn't know when I signed up for that class that I'd be signing up for my future." Kyle is planning to major in sports journalism at the University of Missouri. For the competition, he submitted his favorite sports shots from his senior year and wrote about the satisfaction that comes from getting a great action shot. "It makes me so happy to be able to provide athletes with pictures from their games." Aaron Manfull, Director of Student Media, counts Kyle in the top 1% of students he has taught in 20 years and writes that Kyle has the leadership and teamwork skills that bring people together. Describing his rapid ascent from staff photographer to editor in chief of the video program, "I have no doubt he's going to continue to find what he is passionate about and work hard to be the best he can at it." Jordyn Kiel, Kyle's Media advisor, is equally enthusiastic especially noting how Kyle's love of journalism is an inspiration to others. His work, she writes, is extremely notable but "what stands out even more to me is his dedication to building community with his team."
---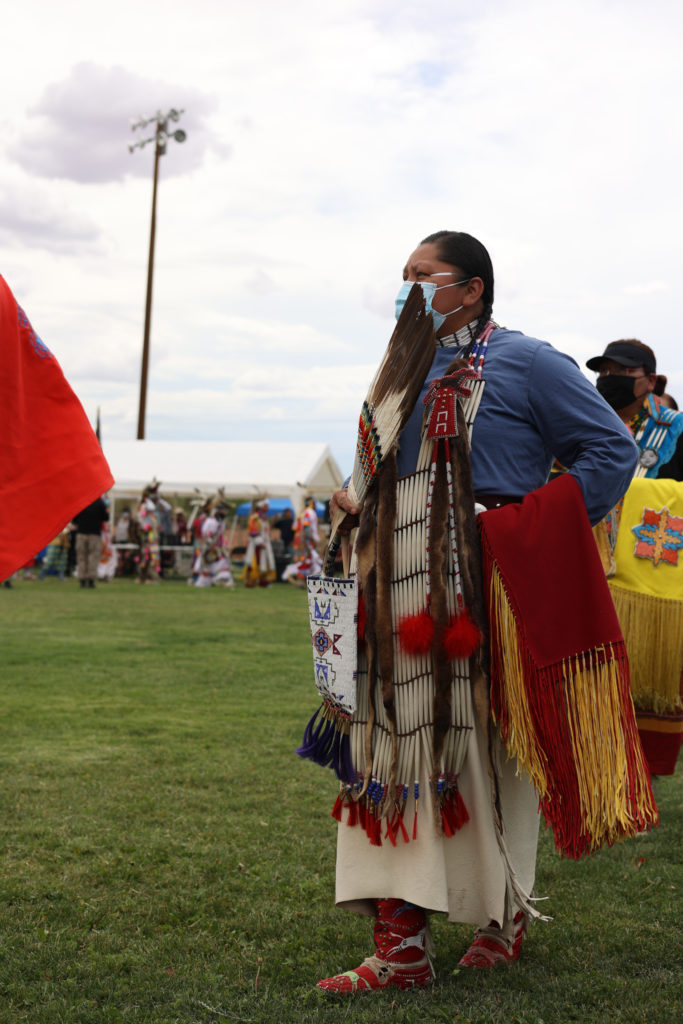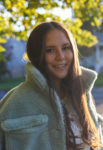 Timara Doyle
Mount Spokane High School
Mead, Washington
Timara loves photography because it's a way of storytelling. In her words, "A picture to me is a moment in time, filled with emotion, sensitivity and vulnerability." Her image of a pow wow shows one of the participants masked, with Timara lamenting that a pow wow is used as a means of coming together through dance but COVID prevented this means of expression. Her counselor, Robert Renner, writes that Timara is a very busy young lady with diverse interests who is involved with the yearbook, the theater group's fall musical, volleyball and softball teams and a part time job. Additionally, his enthusiastic letter of recommendation states: "What I admire most about Timara is her compassion for others." Timara's English teacher and journalism advisor, Susan Best, describes her as "dedicated" and "purposeful" and as the editor in chief and head photographer on the yearbook staff, she exhibits "commitment to the yearbook program by taking pictures that capture the story of being a student at Mt. Spokane High School." She adds that Timara was a camp counselor for 6 years mentoring kids at an overnight camp as well as attending a Native American leadership camp.
---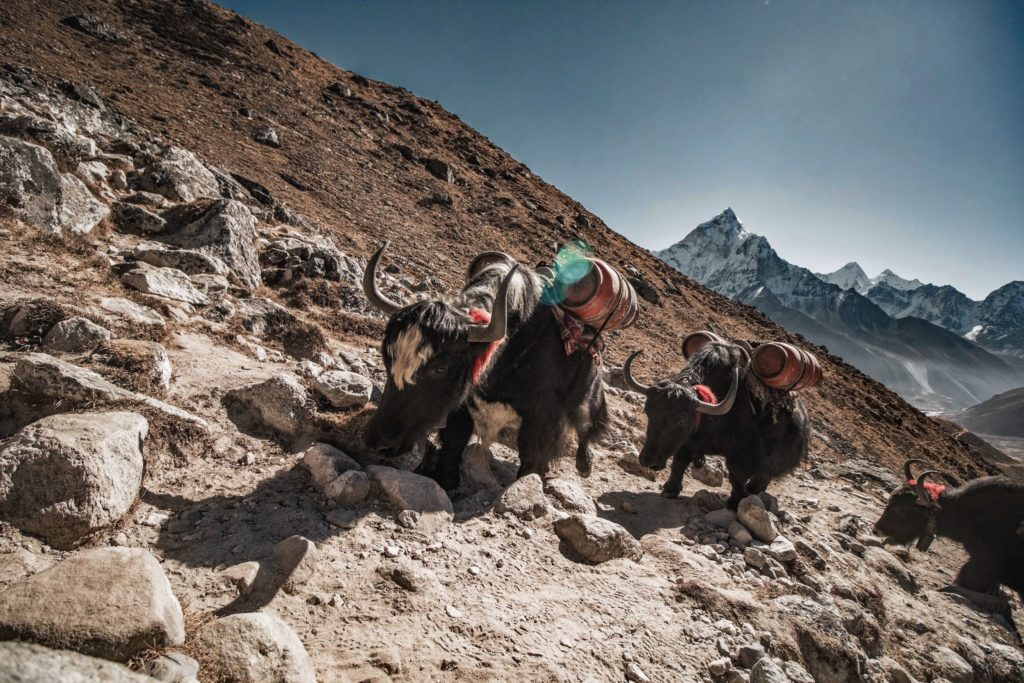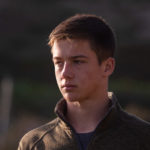 William Hearn
Homeschooled
Nampa, Idaho and Kathmandu, Nepal
William, in his application essay, writes, "Since I began taking photos almost ten years ago, I have used them to express myself and the scenes around me." That is fortunate for us, as William, who is the son of missionaries, has spent part of his youth in Nepal. The five images that he submitted form a photo essay of the life of Nepal's fascinating Sherpa people, many of whom derive their incomes from the trekking industry. Each image shows the beautiful, jagged peaks of the Himalayas in the background while picturing a way of life that is vastly different from our own. William writes that visa restrictions have made it impossible for him to earn money for college so what appears to be an enviable life, does present some challenges. Laura Baker, a professional photographer and friend, describes William's photos as "colorful, bold and journalistic." She writes, "I am particularly struck by the story-telling aspect of his photos that leaves me wanting to know more about the people and places showcased." Shawn David Holes, a friend and minister in Idaho, is similarly impressed, saying, "he's been to places that most people will never have encountered" and "he has certainly documented those places with professionalism and real exceptionalism."
---
College:
Four college students each received a $2,500 scholarship, payable to their school. Three awards were for video work, while one award was for still photography.
Video Awards: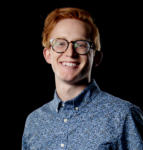 William Bultez
Utah State University
Logan, Utah
William didn't start college as a journalism major. In fact, he began at Brigham Young University studying nursing. But, soon into his first year he realized he was not passionate about that field – or that college – and he switched to Utah State, and started studying broadcast journalism. "Good photojournalism has been my passion ever since," he writes in his application essay. He certainly has progressed in this field, in a relatively short amount of time, and his submitted videos are very professional. While both are related to COVID, they are of very different subjects. The first one is about a FanX convention in Salt Lake City and the effect the pandemic has had on both the fans and related businesses. The second one is about Utah State's metal factory and how it has helped students learn their craft and get hands-on experience during COVID. Chris Garff, one of William's professors, says that he is so good that he has used him on several of his own jobs and also notes that William "runs camera for most of the jumbotron sports productions." Brian Champagne, another professor, also praises William and his work both as a student in his class and as an Undergraduate Teaching Fellow. William, he comments, "has a future in the business."
---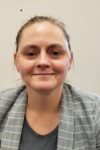 Brooklyn Learned
The University of Oklahoma
Norman, Oklahoma
Brooklyn Learned, who is attending the University of Oklahoma, submitted two wonderful videos, with the first exploring how COVID has affected students at the community college she used to attend. The second is about homelessness in the Norman, Oklahoma area, specifically in regards to COVID and the city's efforts to vaccinate this vulnerable population. This latter video is especially poignant and close to her heart, as she and her daughter "are in the process of overcoming homelessness." A scholarship from the Foundation, she writes in her application, would help her get a "degree in journalism, get a good job, and overcome poverty." Along with an outstanding portfolio of work, Brooklyn also submitted exceptional reference letters. Shara Hendriks, an advisor at her former community college, writes that Brooklyn did "extensive and groundbreaking work" for the school's newspaper's website. A professor, Liz Largent, also describes Brooklyn's commitment to her Honors Program project, submitting work "requiring depth of study beyond the coursework required of other students." This even included composing music for one class. Perhaps the highest praise, however, comes again from Ms. Hendriks who writes that Brooklyn is "truly special for her compassion and commitment to helping others and always striving to do what is right no matter the cost."
---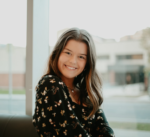 Jane Shevlin
Syracuse University
Syracuse, New York
Although only a junior in college, Jane Shevlin has already started two successful photography businesses. The first one, a wedding videography company, she actually began in high school. Obviously passionate about this field, she decided to attend Syracuse University, where the college introduced her to the world of photography AND journalism. As she writes in her application essay, "I found it fascinating that the influential power of art could be combined with reality and be used as a tool towards reform." Jane submitted two wonderful videos that show her experience in the field, along with her artistic flair. The first, entitled "Serenity vs. Pensiveness," is a beautiful exploration of these concepts, especially during COVID. The other video, about a famous Syracuse diner, is a very creative portrait of a much-loved institution. Both of Jane's highly complimentary reference letters emphasize her mature nature. Bruce Strong, a professor, even notes that he invited Jane to join the department's hiring committee in the search for a cinematography professor. "Despite her age, she jumped right in and was a tremendous asset to the committee." Ace Salvador, an LA-based producer, who hired Jane for a variety of fast-paced tasks, says that she "has been very diligent, responsible and direct in her action, proactive and great in follow-up."
College Still Awards: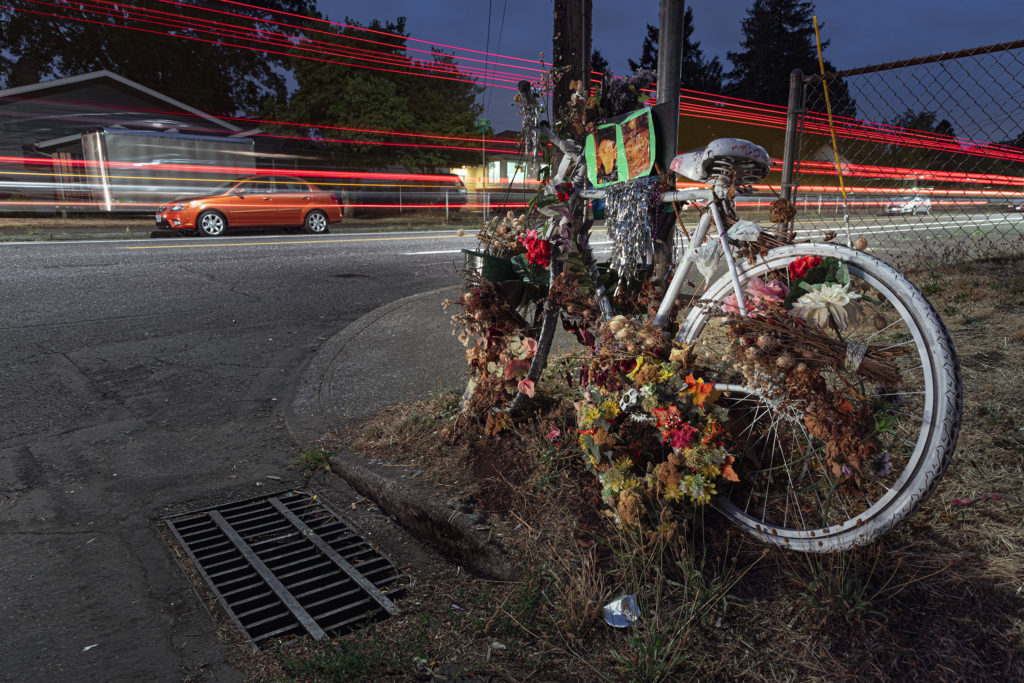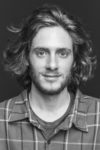 Wesley Lapointe
University of Oregon
Eugene, Oregon
Wesley Lapointe was inspired to become a journalist by his grandmother, who was one of the first female reporters at the New York Daily News. He fondly remembers her stories of "loud, smoky newsrooms, fighting for feminist issues in all-male editorial teams and finding community everywhere she went." He has definitely followed in his grandmother's footsteps and she would be very proud of his work. The photos he submitted to the Foundation, for instance, are part of a poignant series documenting the tragic impacts of driving under the influence. Kat Topaz, who supervised Wesley at Willamette Week, is impressed, not only with his photography skills, but also with his curiosity and passion to learn more about his craft. "He regularly plants himself in the middle of the newsroom even when he's not on an assignment, so he can be actively watching, listening and seeing how things work." Dennis Dimick, who taught Wesley in a science journalism class, also notes this, saying that Wesley is a "team player who is thirsty to learn." He additionally writes that Wesley was a major contributor to the class project, a documentary on the aftermath of wildfires. He even helped design and build the class website.
---
Graduate Students:
Two graduate students received a $2,500 scholarship, payable to their school.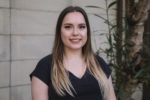 Megan Bergeron
University of California, Berkeley
Berkeley, California
Megan Bergeron, who is a first-generation college student from rural Oregon, is passionate about journalism. So much so that she is working two part-time jobs on campus, and a third one outside of school, to put herself through graduate school in this field. With a particular interest in education and human rights, she loves videography, as she believes it "combines the visuals of photography with motion, as well as audio, into a collective piece that is more accessible to multiple audiences." Her submitted videos definitely accomplish this goal, with a promotional piece about the school's Physics Department and the other an engaging video about urban farming and how it can help with climate change. Ethan Elkind, a professor who worked with Megan on the latter piece, says that she "scripted the video, filmed it (other than the drone shots), and then edited the video together, including color correction and sound mixing." And she did this with "efficiency and attention to detail." Jennifer Redfearn, Megan's thesis advisor, also writes glowingly about her and specifically about a project that Megan proposed regarding the pandemic's effect on the mental health of public school students. "I was excited to read Megan's proposal as it struck me as a critical, underreported story."
---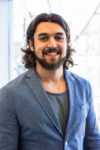 Mykhailo Bogdanov
DePaul University
Chicago, Illinois
The Foundation is obviously a fan of Mykhailo and his work. A previous scholarship recipient, he was chosen again this year for, among other criteria, beautiful and moving videos. They explore, in his words, the "philosophical connection between art, science and spirituality." This is wonderfully demonstrated in the piece entitled "Noise Around Us," which follows an environmental scientist who analyzes sound and noise in contemporary culture. The second one, also unique, explores the nature of confession at church and, specifically, a priest's reflection on it. Both videos exemplify Mykhailo's goals "to capture valuable narratives and inspire positive influences in spectators." The references he submitted with his application are, once again, very strong with Professor Liam Heneghan writing that Mykhailo is "a natural story-teller, and an aesthetically compelling documentarian." Father Edward Tverdek, who has worked with Mykhailo on several projects at St. Peter's Church in Chicago, says that along with his "technical abilities" and "artistry," Mykhailo's "spirit of generosity that accompanied his labors was equally valuable." Mykhailo was particularly appreciative of the scholarship this year as, like our other students, he struggled financially due to the pandemic. He also incurred expensive hospital bills after the recent birth of his son and some ensuing complications.
Top